Cortney Fletcher has helped over two thousand women start their own online boutique in the last two years. She teaches a strategy called Connective Ecommerce. It's basically her take on Shopify dropshipping, which allows you to launch your own store without risking money on inventory, ads, employees, leases, and so on. She reveals her secrets in a course called Ecom Babes. Scroll down for my complete review.
Cortney Fletcher is a college dropout turned ecom millionaire. She claims her online store, Transcend, does as much as twenty-four thousand dollars per day selling cute pieces of jewelry. She does not say how much of that is profit. Ecom Babes is her six week digital course that will show you how to start your own online boutique and get paying customers inside of four weeks via Shopify dropshipping.
Cortney markets solely to women who are looking for a side hustle or a new career altogether. No knowledge or prior experience is required. Just follow her step by step videos, complete the worksheets, and get support inside the private Facebook group and on the weekly Q&A calls, and you can't lose, says Cortney. The cost for Ecom Babes is unknown. Book a call with their team if interested. There was no mention of a money back guarantee.
Of the forty-five hundred Ecom Babes in Cortney's Facebook group, more than twelve hundred of them have paid for her course at the time of writing this. Her website boasts a "four-point-nine star average rating" from said students, but you'll have to take her word for it because there's no link to any third party reviews. I like Cortney's demeanor. I like that she seemingly walks the walk. I love how she positions herself as the go-to source for female entrepreneurs wanting to learn ecom.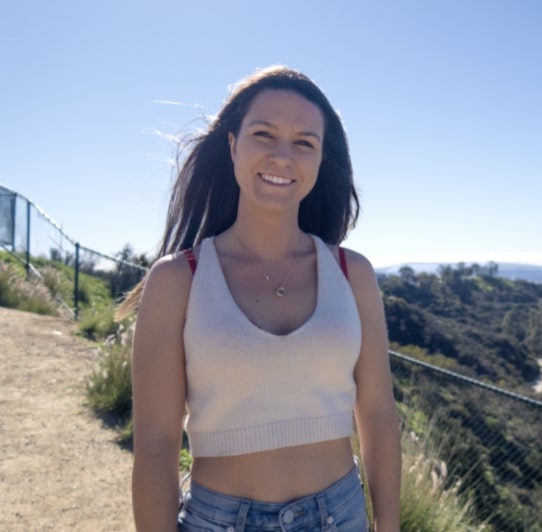 Cortney's YouTube ad says she was "only putting on this free training once," so you have to act now. Her website doubles down on that urgency. I believe the webinar is recorded, though, so you can come back and watch it at a later time if it works better with your schedule. I couldn't find Cortney's personal store online. It would help cement my belief in her Connective Ecommerce system if I could see it with my own eyes.
Overall, I feel pretty good about Cortney and her Ecom Babes program. Granted, dropshipping is not perfect. No business is. But you can definitely make money with it. Cortney does. As do her top Ecom Babes. I would like to hear more about how she teaches her students to get their first few sales. Organic? Paid ads? If it's the latter, what if they're tight on money? What about sourcing products? Shipping times post-pandemic?
Can you really rely on China to send your customers quality products in a reasonable time frame? And even if you can, will you have to call hundreds of manufacturers and haggle over price until the economics make sense? What about customer support? Returns? Refunds? Who handles that? I'm sure Cortney addresses all that and more in her Ecom Babe coaching program. Before you go, compare drop shipping to what we do. Click below.