Anton Kraly, from Drop Ship Lifestyle, says ya sure can. And all you need is an internet connection, a laptop, and some good old-fashioned elbow grease. From there, there's five main ways to make money with Shopify. The first, and this is probably the easiest and least intimidating way, is to simply become a Shopify partner. What does that mean? It means you can earn a commission by referring other drop shippers to sign up for the Shopify platform.
"The reason this is a good place to start," Anton says, "is because Shopify is hands down the best ecommerce platform in the world. So if you go on and refer people to use it, you know you're referring the highest quality product and you're sending people that are going to have a great experience and they're going to be taken care of. Just sign up on Shopify.com to be a partner, they give you a special link, people click it, sign up, and they get a free trial. If they stick around after that, you earn a commission."
A second way to make money via Shopify, Anton says, is to offer web design services. If you know your way around Shopify themes and you're slightly technical, congrats, you know way more than most about how to get a good-looking store set up, right? So why not package that skill set up and sell it as a service? I mean, there's only, what, like 3.75 million Shopify stores that are active right now? Yeah, that's a lot of potential buyers, isn't it? And guess what, that number's only gonna keep going up.
Anton's third recommendation is to do email marketing for Shopify store owners. "The vast majority of them are not doing anything when it comes to email marketing," he says. "Meaning they're not actively building email lists, they're definitely not actively sending promotions and content, and they're not building that relationship and making more revenue from that email list. So if you have copywriting skills, you can reach out to store owners, and work out some sorta email marketing deal."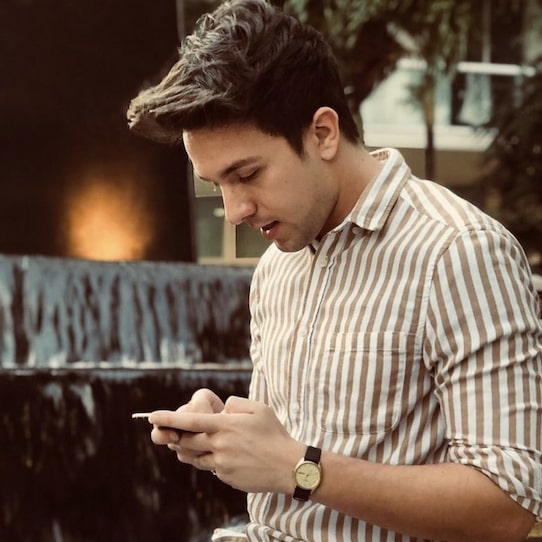 Fourth, you could always position yourself as a Shopify media buyer. Someone who's good at paid traffic. Facebook ads, Instagram ads, TikTok ads, YouTube ads, Google ads, and the list goes on and on and on, right? "So you can offer paid media as a service," Anton explains, "where you manage ad accounts for Shopify stores. The way you make money with this? Typically, you charge a fixed amount and then you earn a percent of ad spend. And it's just a great way to help Shopify store owners make more."
Last but not least, the fifth way, obviously, is to build your own Shopify store and make money through dropshipping. Which, if you're gonna do it, Anton strongly believes there's a right and a wrong way to go about it. What he teaches is to only sell high ticket products from domestic suppliers. That way, you're working with bigger margins (so there's more room for error), the quality of the product is higher (so your customers are happy), and the shipping times are much faster (again, making for happier customers).
If I were you, I'd get your feet wet with one (if not all) of the first four, then only graduate to full-on dropshipping once you're competent in those individual skills. Because really, those are your ingredients for a delicious dropshipping income. Once you feel like you're ready to take that leap, you can always check out Anton's Drop Ship Blueprint course. Which, I should warn ya, costs $10,000 just to get started. Wowsers. Or you could say screw all that and just take a quick peek at the link below.