Dylan Miller is a YouTube automation expert who wants to help as many other people as he can live their best life. He does that through his Tube Money Masterclass course. Inside, members learn a proven system to win with YouTube without recording videos or showing their face. Think Top 10 lists, reaction videos, tutorials, relaxing music, ASMR, gaming, animation, memes, motivation, celebrity news. You get the idea. But does it still work? Or is it too saturated?
According to Dylan's success stories, it absolutely still works. Take Jordan, for example, who earned $13k last month. Or Christian, who says he's super excited to cross the $30k mark. Before finding Dylan, he had tried lots of other YouTube courses and programs, but to no avail. Joining Tube Money Masterclass proved to be an excellent decision. Another guy, Eric, wrote in the Facebook group that he'd just reached the $100 per day (in Google Ads earnings) milestone. Pretty cool.
"Hey what's up guys," says a different dude in a Yankees hat, as he films a selfie-style testimonial video. "This is Tim Jay and I'm one of Dylan's Master YouTube students. And I just wanna say hands down the program is awesome. There are things in there that I could never have imagined for YouTube. I think it's a great program; it's some tactics that I've never heard of. And also, the support is second to none. 'Cause they're always there to help you out and give you a helping hand."
Jim, who could double as Santa, hopped on video as well. He's apparently helped other experts create their courses in the past, so he knows firsthand what separates the good from the bad. Based on his observations, Dylan's coaching program is the former. There's a ton of detailed content. But it's easy to understand and actually do something with. The techniques can be used in any niche, which gives you more options. Dylan's also good about updating old content and adding new stuff whenever something changes.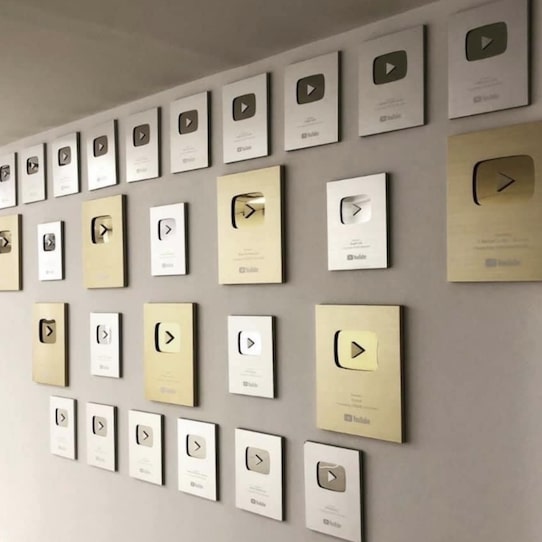 "I can't tell ya how huge this is," Jim says. "Normally others just write a course, throw it online and never touch it again. And if they ever do update it, it comes out as a 2.0 version that you have to pay for again. Trust me, when it comes to any course that involves social media sites like YouTube or Facebook, the material can become outdated in a very short period of time. And the last thing I'd like to mention is, the Facebook group is very supportive, and no question that is asked goes unanswered. It's an enthusiastic two thumbs up from me."
Perhaps the most insightful feedback comes from Jordan, who's been in the course for a year now. In that time he's amassed about 75,000 subscribers for his new cash cow channel. Total view count? Nearly 5 million. Estimated revenue? Roughly $13 Gs. Several of his videos have gone viral. "Yeah man," Jordan says, "safe to say Dylan's course was a great investment for me. I understand if you're feeling skeptical, if you think it's too good to be true, but YouTube automation is the only thing to ever work for me."
There's a whole bunch of other screenshots as well, coming from people who seem happy they got involved with Dylan. Can't say it doesn't work—that it's too crowded, right? As for how long that'll be the case, that's a different story. There's a boatload of courses teaching this now and quite a few done-for-you services popping up, so you still wonder about longevity; whether it's something you can still make money with a year or two from now, right?