How much is your audience on social media really worth? That's what SamCart creator Brian Moran asks in his latest YouTube ad. Well, if you're good, he explains, you should be making at least $1 per follower per year. But some of their SamCart users are blowing that outta the water. They're seeing more like $5, $10, even $20 per follower per year. Wanna create your own audience that could translate into this type of dough? Then peep their Traffic & Audience Bundle inside CreatorU.
You'll learn from industry experts how to grow your following on TikTok, YouTube, Instagram, Facebook, and everywhere else, thanks to this handy little Bundle. Most creators never gain any traction. But it's not from lack of effort. They're blogging, they're posting, they're filming, uploading, podcasting, tweeting, going live, and… crickets. They can hardly get comments and likes let alone customers and clients. Enough's enough. It's time to put an end to this madness once and for all, right?
The Traffic & Audience Bundle inside Creator University will help you get more followers who love your stuff and actually buy from you. They've recruited creators who've mastered every major traffic method to share their secrets with you. You'll learn how to go from zero to 100,000 TikTok followers in 2.5 months; how to get 78,000 IG followers for free; 10 tactics to get 1.8 million YouTube subscribers; how to get a surge of search engine traffic; how to blow up your blog; and so much more.
Like how to chop up your content, use it on multiple platforms, and exponentially expand your reach; how to run successful challenges; how to make quick sales from mini offers; how to scale (no matter your current size); how to develop a winning mindset and reach your potential; plus, you'll get access to fresh new content each month, as well as all of the premium trainings inside CreatorU for a full year, for free. But look, Scott, the cofounder of SamCart (and also Brian's brother) knows what you're thinking.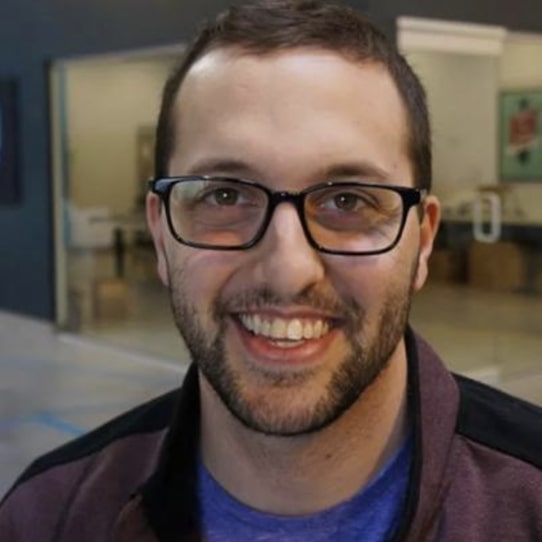 Isn't this gonna take forever to get results? That'll depend on you, Scott admits, but it sure as heck's gonna be a lot faster than trying to figure all this out on your own. And no, it doesn't have to take a ton of your time. When you follow their Shortcuts—which are a series of step-by-step PDF guides for each traffic source—you can get results in as little as an hour a week. Granted, the more effort you put in, the more you'll get out, but it doesn't have to be a 12-hour-a-day-seven-days-a-week thing.
And you won't need to wait around while each course is dripped out slowly over time. You'll be able to scratch that instant gratification itch as soon as you log in—everything's right there, ready to be devoured. What's it cost? Just $10. And you've got a month to try it out and get your money back if you're not feeling it. Any upsells? Duh. Of course there are. That's why they're making this such a no-brainer. Once they getcha inside, that's when the real selling begins. I hate these ascension funnels.
But I can't hold that against them. It's kind of the industry standard. What doesn't work about this offer, though, for me, is it's just too much crap thrown together. Imagine enrolling in college and your academic advisor's all, "Hey, rather than just putting you on a path to get your engineering degree like you wanted, we're gonna throw ya in nursing classes and business classes and biology and physics and creative writing and psychology—all for one low price." That's not value, that's overkill.