Chad Kodary is the founder of Social Agency, which provides digital marketing services to small businesses, and DashClicks, a software you can white label to launch and grow your own digital marketing agency. You don't need experience, a huge team, or a ton of cash or time. And you can be up and running in the next 24-hours. Is this legit or just a slick way for Chad to get you to sign up for his Dash Clicks platform? Read on for my review.
Chad admits, these days, his entire focus is on DashClicks, their all-in-one software and service solution for marketing agencies. What Chad noticed was, a lot of people who began using DashClicks were struggling to get clients. So he started teaching them his Stack Effect framework—what he had done to grow his Social Agency in the past—and it worked. DashClicks users like Richy Riches (I can't make this stuff up) went on to make $40k per month in just three months. Lisa Garife hit $10k per month.
Then there was this dude, George Karafotis, from Revenue Masters Agency, who hit 7-figures in under a year. Then it got weirder. Chad started training people who didn't even have an agency, and soon they were posting their checks in the private Facebook Group: $600, $1,100, $2,000. It just kept going and going. Their background didn't matter. The simple framework Chad taught them helped them to "generate insane amounts of revenue… fast!" At that point, Chad knew they were on to something.
Fast forward to today. DashClicks is headquartered in Fort Lauderdale, Florida. They've got 100+ employees. More than 30,000 agency owners are using their software. Chad's taught over 16,000 students his so-called Stack Effect. He's making a difference. He's got a gorgeous family, cool skinny jeans with holes all in 'em, and a Smurf-blue Lambo as the icing on the cake. If fire and sun had a baby and the devil himself delivered it, that's how hot Chad is right now.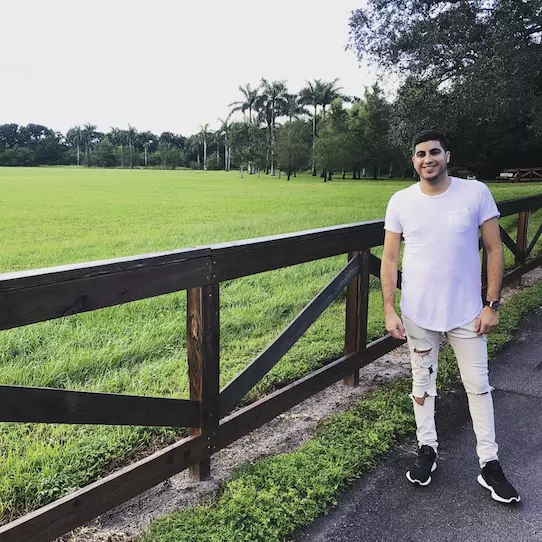 He's not pointing any of that out to brag. He just wants to show you, dreams can become reality. He's living proof of that. And if you wanna follow in his footsteps, and go the agency route, using diggity DashClicks of course, all it takes is four simple steps: prospecting, sales, fulfillment, and scaling. That's it. That's all that stands between you and a gas guzzling Lammy that can only be driven in 75+ degree weather, on perfectly smooth streets with no bumps, potholes, rocks, or sand. If that's not $300k well spent, I don't know what is.
What will you actually be selling though? Traffic, Chad says. He or she who controls the traffic, controls their clients', and thus their own, income. Maybe they need a new landing page or website to run the traffic to, maybe they don't. That's one thing you could sell. Then, do they need right-now traffic? If so, you could run paid ads for 'em. Google, YouTube, Facebook, Instagram, TikTok, Pinterest, doesn't matter. How about in-the-future traffic? You could sell content, SEO, done-for-you social media marketing, and so on and so forth.
To help you iron out the details and put it all into action stupid-dumb-quick, Chad wants you to buy his Agency Booster Kit. You get six months of access to DashClicks; a ready-to-go white label fulfillment team; guided support via live chat and phone calls; a ticket to Chad's Agency Accelerator Virtual Summit; a bonus called Call Center Secrets; a course on proven prospecting systems; and some other digital products you probably won't bother consuming. Cost is $997. I don't hate the offer. But I wonder how good their fulfillment team is. If you bust your butt to get a $1k per month client and they can't deliver, then what?