Aidan Booth has been selling make money online courses since Missy Elliott first told me to go, get my freak on. His latest offer, The Lifestyle Blueprint, is a fast, easy, beginner-friendly way to make loads of money with ecommerce. In the first five minutes of his presentation, he used just about every phrase that triggers me. Simple three-step system. Secret traffic source. Amazing discovery. Little-known this, breakthrough new marketplace that.
And all that buildup to say he's talking about Walmart. Ugh. Weak. Sauce. Sounds like you pick 10 random products, list them for sale on Facebook Marketplace, Pinterest, Instagram, TikTok, etc., then link to your Walmart store where people can then buy those items. You'd be surprised what you can sell. Aidan made $50k selling a big backyard swing set, and another $16k selling an above-ground pool. The key is to keep testing new products, kill the losers, and scale the winners with sales funnels and paid ads.
At that point, you can begin working towards $10k a week in profit. That's a half a million a year, by the way. Think it sounds a wee bit unrealistic? Aidan disagrees, as long as you're "taking massive action" and using their HQ software suite, which includes intelligent automation, tools to skyrocket conversions, a product-picking thingy called Profit Spy, a state of the art funnel builder, and all softs of other stuff you'll never get around to using. My guess is they white labeled it for a few bucks so they can sell it to you for a lot more.
"There's just so much here to get excited about," Aidan fibs. "Profit Spy, for example, gives you immediate access to millions of products you can sell, along with critical metrics to steer you towards the winners. It's got sliders you can adjust to filter search results by certain criteria. And then, when you find something you wanna sell, you can click and easily add it to your store. Then you can push those same products into the Facebook Marketplace to start getting traffic and sales. Our HQ software is battle-tested."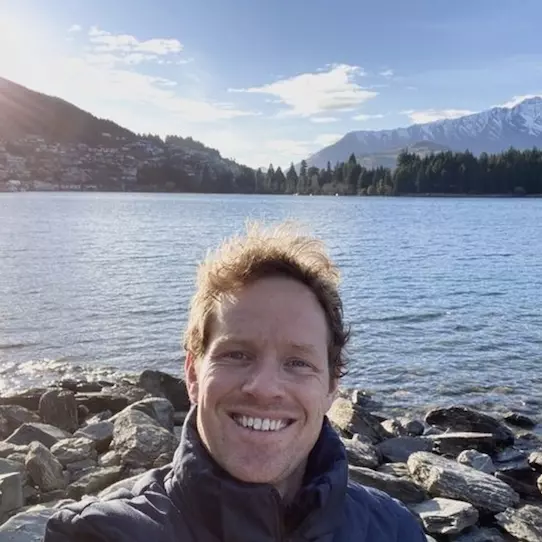 This is unprecedented. Aidan's never seen anything quite like it. *Wink. When you combine their software with this unique approach to ecom, you get rapid results, without dealing with overseas suppliers, or buying any inventory up front, or struggling to get traffic. It's providing bread and butter income to countless early adopters who've already pounced on this opportunity. Which is why, today, Aidan's amped to introduce you to The Lifestyle Blueprint. Everything you need to get your first big win and then rinse and repeat your way to the lifestyle you want.
Aidan talks and talks and talks about each component. It's a Golden Corral of jargon. Effortless. Ramp up. Lightning fast. A treasure chest of secrets. Enormous value. Some of the most exciting technology and marketplaces in the world. Despite how cutting-edge everything is made to sound, though, the testimonials he's showing are from 2020. Seems like Aidan and his business partner, Steve Clayton, have taken the thousands of students they've sold into their various programs over the years and dumped 'em into a forum that reminds me of the dial-up internet days.
Now for the close. Originally, they were gonna charge $9,997 for this; even at that price, Aidan thinks it's a complete steal. LOL. But as you might expect, you're not gonna pay anywhere near that when you jump in today. Nope, it's just one payment of $1,988 or five installments of $497 spaced 30 days apart. Comes with a 30-day money back guarantee. Which is the only thing I like about this entire offer. Seriously, you guys, after sitting through that, I feel like I need a shower and a hug.