Scaling With Systems fraudster (oops I meant founder) Ravi Abuvala has another new thing to sell you. "If you're a coach, consultant, course creator, or online service provider," he says in his patented patronizing tone, "I'm gonna show you how we can build an entire done-for-you Client Acquisition System that is guaranteed to take your business from 6-figures to 7-figures a year doing less work than you're doing right now." See why I hate this guy?
"And I know this'll work," Ravi continues, "because this is the exact system that we use inside of our company to generate over $1 million dollars every single month, with me, the founder, not being involved in the process whatsoever. [Right. You make content and ads all day every day but you're not involved whatsoever. Got it.] This means that you can acquire more clients, make more per client, and offer world-class products or services with less complexity and more profitability than you're currently doing."
I'd literally rather have Kathy Bates from Misery beat my legs with a mallet than listen to this guy talk, but hey, I'm pot committed now. The review must go on. So I suffer through the rest of his Facebook video ad. Ravi goes on to explain how he's already "installed" this "system" for over 2,000 business owners, with one of the best track records in the industry. We'll agree to disagree on that. Also, why would I want to use the same funnel as thousands of others? Isn't the idea to stand out?
Ravi hits back with his "insane guarantee." Scaling With Systems is the only (get rich quick) company on the internet to make such a bold promise. Basically, if you buy this stupid thing from him, and in the first 30 days you're not able to "simply, easily and profitably" scale your business? You'll get all your money back, no questions asked. He'll even put it in writing. Ravi reminds everyone he's making $20- to $50,000 a day while goofing around with his girlfriend all over the globe. He's got a Porsche and a plane. What are you doing with your sad, sweaty life?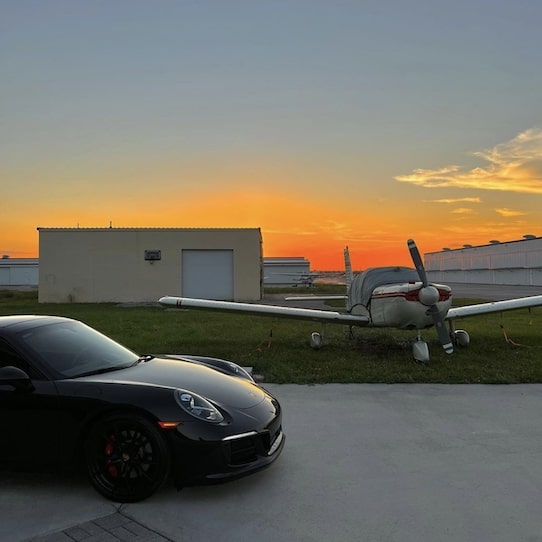 "Here's how this works though," Ravi says. "The first thing we'll do is get you a cash infusion. I don't want you paying for this outta pocket. I'll give you a script that'll make you $10- to $50,000 in cash in just a few days. [I mean, how is this legal?] The second thing we wanna do is make a more sustainable Client Acquisition System. For most of our clients, this is gonna be through paid advertising. The next thing that we're gonna do from there is start scaling. We'll work with you to remove any constraints your business has that's keeping it from growing."
"You should be able to tell that this isn't some one size fits all approach," he adds. "This isn't some course or program where you buy in to hop on one call a week where you're surrounded by 50 other people asking incredibly simple questions [although Ravi's sold tons of stuff like that in the past]. No, we're essentially non equity partners inside your business. We work with you 1-on-1 and have dedicated team members with you every step of the way. You'll have a private Slack channel with myself and our team [but wait, I thought Ravi wasn't involved at all?]."
"Because of this unprecedented level of done-for-you work and the amount of 1-on-1 time you get, we can't take on 50 or 100 clients every single month. On top of that, our team cancels 80% of the appointments on our calendar simply because we know we won't be able to offer world-class results for those people [translation: they don't have however many tens of thousands of dollars this thing costs]." Verdict? I'd rather find a roommate off Craigslist than pay for this loud, boozy animal's next vacation.