David Young is the founder of Drone Launch Academy. His whole life he wanted to be a commercial pilot. Freshman year of college, he attended flight school, started flying planes, only to realize it was really stressful. Always thought he was going to crash and burn. Pivoted to accounting. Became CPA. Crunched numbers for the FBI for eight years. There he met a guy who was interested in commercial drones. Saw a void in the marketplace. And here we are.
Drone Launch Academy started out as a single course to help people prep for the FAA Part 107 test. When it took off David was able to quit his job and focus on it full-time. After people got their Part 107 license, they would ask what they should do next. This led to other courses. Drones 101. Aerial Video A To Z. Aerial Photo Pro. Drone Business Foundations. Digital Marketing And Paid Advertising For Drone Businesses. Landing Dream Drone Clients. You get the idea.
Over 20,000 students have enrolled in at least one of their courses. Some just want to start a drone business as a little side hustle. Others want to make a full-time business out of it and scale to tens of thousands of dollars a month. With so much data flowing through Drone Launch Academy, they have identified five things that separate the winners from the losers.
One, successful drone businesses don't rely on drone job aggregator sites to get clients. Two, they attract business to them by putting out the right content in the right places online. Three, they niche down to become true experts, provide better services, win new clients easier, and charge higher fees. Four, they educate their prospects to build goodwill, trust, and desire to work with them. Five, they're persistent.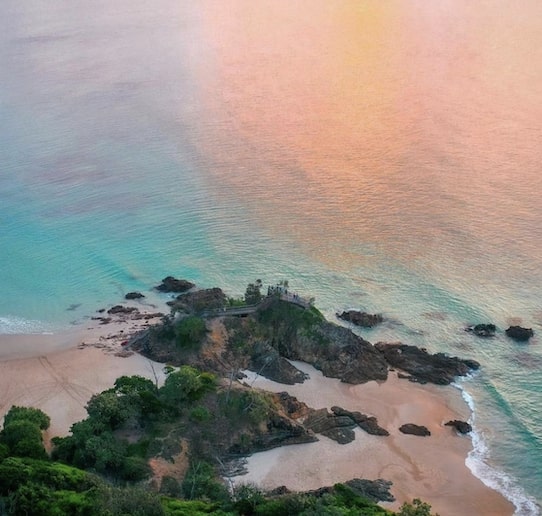 David recently shared a framework for a profitable drone business. Step one, figure out how to fly a drone and get your remote pilot certificate (commonly called your Part 107 license). Step two, work on becoming findable. Build a portfolio of past work. Get your website set up. Get ranked in Google. Get your local Maps listing. Create and optimize any relevant social media profiles. Et cetera. Step three, be business ready. Handle all the boring stuff. Get your LLC. Business bank account. Drone insurance. Bookkeeping. Invoicing. Contracts. Step four, network and show value. Get involved in relevant conferences, seminars, associations; help out any way you can. Reinvest profits into paid ads if you like.
How much does Drone Launch Academy cost? Their most inexpensive courses start at $39. Their most expensive course, Drone Business Mastery, costs $1,595. Most courses come with a 30 day money back guarantee. Some courses will require you to purchase additional tools and software to apply everything you learn. For example, Adobe Lightroom to edit and manage your photos (which costs ten bucks a month).
Drone Launch Academy seems like a safe bet. They have lots of positive reviews. "Drone Launch Academy's Part 107 prep course is easy to understand and professional," wrote one person on Indeed.com. "I knew nothing about the FAA's rules and regulations for flying drones and upon first glance, I felt intimidated. After enrolling in Drone Launch Academy, I picked up the material quickly and when I was ready to take the test I felt confident and ready. I passed with 93% and couldn't have done it without Drone Launch Academy."