Duda wants to know if your agency's website builder is driving you batty. If so, instead of getting mad, get Duda, says their YouTube ad. You can keep your brand in the spotlight with their suite of white label tools. Quickly design gorgeous websites for your clients. Optimize for Google PageSpeed automatically. And much more. For highlights, pricing, and a WordPress comparison, read my Duda review below.
Whether you have five clients or 5,000, whether you sell done-for-you websites or run a pay-per-lead model, whether you're a solopreneur or a company with 50 employees, Duda is one platform you should consider switching to. I mentioned the whole white label thing. That's huge. But it wouldn't matter if their product was crap. Thankfully, it's not. Duda is a digital scream machine for marketing agencies who demand a simple, straightforward, yet fully capable website builder.
We do local lead generation using a rank and rent monetization model. In the past, we used Weebly to create plain Jane, drag-and-drop websites. It did the job. But their templates were terrible. At least, for what we were using them for, they were. Then, like a month ago, someone sent me a template Duda had made for a local plumber. And wow. It was exactly what we had been missing.
Way more professional. Looked outstanding on mobile. Perfectly optimized for conversions, with a green tap-to-call icon in the upper right corner, a "get a quote" form front and center, and another tap-to-call button at the bottom of the home page. Carefully selected pictures. You could literally just swap out the text, sync a tracking number, hook up a custom domain, and you're good to go.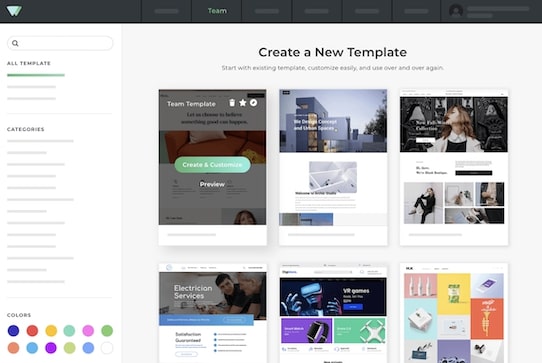 Right out of the box, with very little effort on your part, you could have a stunning, high-performance website you're incredibly proud of. It gets better though. Duda is like the first website builder that seems to actually understand SEO. They had me at "automatically optimized for Google PageSpeed." From that moment on, I knew I'd never mess with Weebly ever again. And don't even get me started on lesser editors like Wix, Webflow, or Squarespace. Yuck.
Yes, I still love WordPress. That's what this site, Zuubly, runs on. And hey, if the sole purpose of a site is to blog daily, and you're tech savvy, I'd still give WordPress the edge. But if we're talking website design for almost any industry, or especially running a marketing agency, Duda is the easy and obvious choice. Best-in-class template aesthetics. Intuitive editor. Generous margins baked into their white label program. Not just lip service, but sites that are surprisingly lightweight, fast-loading, and flawless on mobile. And the list goes on.
We're damn happy with Duda. And I bet you would be too. And I don't make any money saying that. There's no affiliate link or anything like that on this page. Of course, in the unlikely event you'd like to know more about our fun little spin on local marketing, we can probably save you some money on Duda. Check out the link below. There's a video and FAQ section that will fill you in. Either way, thanks for reading about our experience with Duda for agencies.