Rachel Rofe says, "Stop! Big news!" in a new YouTube ad that reminds me of Jeff Lerner's. "What if you could potentially launch up to 21 Amazon products in the next 21 days, without paying for a single product upfront?" She then tells how she went from working as a Walmart cashier to launching over 17,000 products online. Hence why she calls herself the "Ecommerce Queen." But what's up with her Low-Hanging System? Is it legit? How much does it cost? Read on for my Rachel Rofe review.
Rachel Rofe claims her Insta Product method is likely a faster and easier way to make money online. The focus is on super simple products, like mugs, T-shirts, and shot glasses. Even better, her system supposedly sidesteps the traditional ecom headaches: risking big money in the beginning; spending weeks researching products and reverse engineering competitors; haggling with overseas suppliers (yes you, China); messing with parcels and post offices; and so on.
Nope. You'll be doing none of that, Rachel promises. Which is why you can be up, running, and maybe even profiting in as little as two to four weeks from now. Yep, even if you're a complete beginner and know nothing about tech. Skeptical? Me too. But then Rachel flashes some of her ecom wins and I actually start to believe her.
For example, she made $6,207.70 on a "Best. Bus Driver. Ever." coffee mug. Another $21,513.11 selling a "You are the luckiest dad in the world. I would love to have me as a daughter." coffee mug. And $21,675.40 on a "Pugs make me happy. You, not so much." coffee mug. Rachel admits her results are not typical; she's been at this a while. She masterfully markets this opportunity, making it sound both amazing and practical.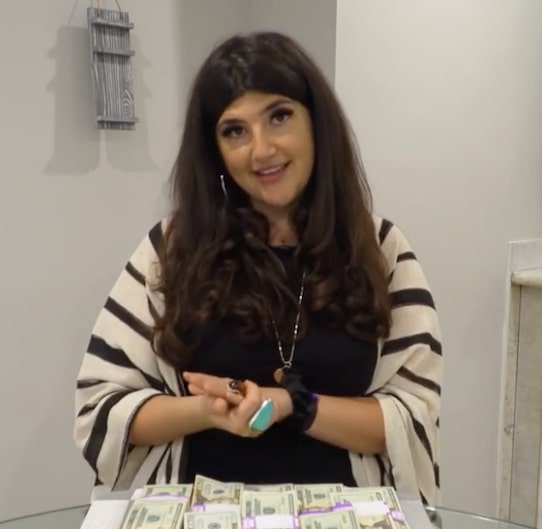 Rachel Rofe positions her Low-Hanging System course as a possible bridge between you and your dream life. No alarm clock. No commute. No boss. Freedom to do what you want with your days. Security. Peace of mind. The ability to travel. You get the idea. And yes, Rachel assures us her methods work today, even in these turbulent times. Her new book, Ecom Fast-Track, gives you the mile-high overview: how to create new ecommerce products in about 10 minutes and then list them on Amazon, eBay, and Etsy, without spending a single cent before they start selling.
Of course, all of this circles back to a mouth-watering pitch for Low-Hanging System. The cost is $1,997 or two installments of $1,000. Lessons are taught via short, non-rambly videos with downloadable transcripts. You'll receive an invite to a private Facebook group where you can get support and connect with other LHS members. There's a software that helps you make unique designs for your products. A video Q&A with a lawyer, so you know what you can and can't do. Rachel's rolodex and resources. And more.
Overall, I like Rachel Rofe and her Low-Hanging Ecom course. I even like the business model, which is rare if you read any of my other reviews on this site. She has dozens of success stories already, and I bet there will be more coming. I really have nothing bad to say. Just that, you may like our system even better. To understand why, click the link below and go through everything on that page carefully. See you there?