Rachel Rofe believes passive income streams are no longer a want, they're a need. Gone are the days where you can rely on your job, the economy, and a 401(k) that earns 9% year over year. It's a different world. Today, you need multiple streams of revenue in order to survive—and most of all, thrive. Rachel has done this hundreds of times over by selling print on demand (POD) products on places like Amazon, Etsy and eBay. Read on for my review.
Why this works so well, Rachel's assistant, Kimberly Faye explains, is because these platforms already have all the buyers you need. You just have to sell 'em what they want, and POD, specifically, makes it easy and low risk because you're not paying for inventory upfront. Only once a sale is made are you charged for the item, which is then fulfilled and shipped entirely by a third-party company. Kimberly learned how to do this by taking Rachel Rofe's course, The Low-Hanging System.
"I went on to sell a bulk amount of items every single year," Kimberly says, "and my items went on to be displayed on websites such as Woman's Day, BuzzFeed, The Huffington Post, as well as some smaller publications. I was and still am ecstatic about this. And every single day I continue to make sales through my phone, laptop, or Apple Watch (while I ride my indoor bike). But you're probably wondering, What exactly do I sell online? The answer is you can sell everything under the sun."
Coffee mugs, stickers, tote bags, t-shirts, pillows, hats, shot glasses, candles, ornaments, jewelry, wall art, greeting cards, you name it. After some quick buyer research, you'll find all kinds of products people are searching for (and therefore wanting to buy) on Amazon, eBay and Etsy. You can make simple designs (think funny sayings on coffee mugs) that speak to these folks, list 'em for sale in your store/shop, do a little marketing, and again, when someone orders, the POD company will take it from there.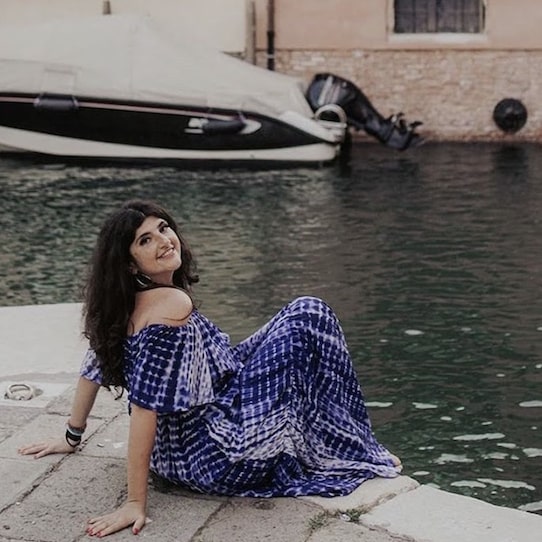 If it's so easy, why isn't everyone doing this? Most people haven't heard of it, Kimberly says. And then ones who have, and who give it a try and still fail, aren't following a proven system. So they don't understand demand and pricing and how to optimize listings and convert browsers into buyers. They may even violate the terms of these platforms. There's a ton of stuff you need to watch out for, such as copyright infringement. All of which can be avoided with Rachel and Kimberly's help.
They've got a new done-for-you program called Low-Hanging Mastermind. "Basically what happens is, you get done-for-you passive income streams," Kimberly says. "With this, you will always be ahead of the competition. You'll be on the bandwagon before everyone else. You'll never have to touch a box or ship anything yourself. That is big if you want to save time, which we all do. And you're gonna get sales notifications on your phone, on your laptop, on your Apple Watch; it makes that cute cash sound."
They're throwing in a bunch of bonuses too. Monthly Zoom calls, done-for-you keyword research, photography mockups, a Printable Profits course that teaches you all about digital downloads you can sell, tools such as Trademark Inspector, and more. After a 14-day free trial, Easy POD Mastermind will cost you $97 per month or $997 per year. There's a 30-day refund policy. I really like the offer and don't mind the whole print on demand business model, but still prefer what we do. See below.