Gabriel Ansel is the guy behind Locked In Leads, where he supposedly makes $65,400 per month generating leads for other businesses. Care to partner with him? And keep 100% of the profits? Here's the deal. Gabe runs Facebook ads to get leads for small businesses, aka affiliate marketing. Only, instead of getting a commission for each referred sale, he actually gets paid per lead. Which, as you can imagine, is a lot easier. Read on for my review.
Gabriel calls this the fastest, simplest way to sprint to 6-figures online. He's been doing it for 13+ years, making millions in the process. This separates him from your typical affiliate marketing guru, who probably hasn't done affiliate marketing in years. So what if someone who was already in the trenches, running a successful 7-figure affiliate marketing business let you piggyback off of everything they've built? Well, that someone is Gabe, and the offer's called Locked In Leads, right?
"What if I showed you my winning ads?" Gabriel says. "And my top-performing copy? Plus my images and videos? And everything else you needed to get started today? So you wouldn't have to spend hours of your time figuring out what works. Or wasting any money on ads that aren't yet proven. And most importantly, without you having to break the shackles of your 9 to 5 if you don't want to. Or, sacrificing your already dwindling free time. And, best of all, you can possibly scale to $1,000 per day in 30 days."
"And from there, start making $10,000, $20,000, even $30,000 per month profit," he continues, as my seed of skepticism has now blossomed into a beautiful flower. "And that's just the beginning. Because once you partner with us and you launch your affiliate marketing business, we'll help you get your first profitable campaign live within days. So before you know it, you'll be making money easier than ever before. And you'll have more free time to do the things you really want to do."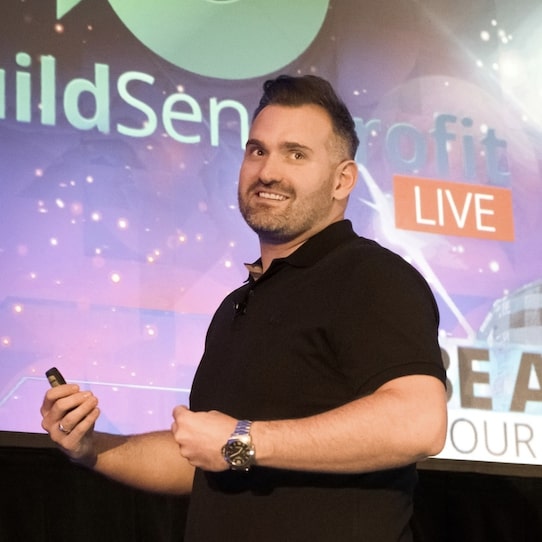 My beautiful flower is now a lovely bouquet, sorta like the one my last boyfriend sent me after he cheated on me. Jerk. Anyways, think of generating leads on Facebook as a video game, Gabriel continues. You wanna complete the video game as fast as possible. Now think about how much faster and easier it would be to complete the game if you had the cheat codes almost no one else did. Except Gabriel. Which is why those he works with are getting to 6- and 7-figures in record time and with fewer hiccups and headaches.
And that's why he's so confident to make these ridiculous income claims, apparently. "So if you wanna finally make money online," he says, "just with your laptop, from anywhere in the world, and have a profitable affiliate marketing business with virtually unlimited income? Then I can show you how to go from zero to $1,000 per day. And if you keep going, you can scale all the way up to $1 million per month. But there's so many niches, so many offers. So the real question is, Where should you start?"
Well, if you qualify to partner with Gabriel, he's gonna introduce you to the very affiliate managers he's been making money hand over fist with. So that solves that problem of not knowing what to promote. Then, again, he's gonna give you the ads, the creatives, the landing pages, everything. Blah blah blah, book a call with his team at LockedInLeads.com. I'm sorry but this makes zero sense to me. Why tell others? What about saturation? Account bans? And you can't tell me $1k per day is a typical result. Hard pass.