Peter Pru is unironically standing in front of a gaudy pink mansion that's not his; a matte black G-Wagon and shiny black Escalade sit in the mile-long driveway; and he's asking if you know how to catch a fake guru. The answer? Have them build your business for you, he says. If they refuse, clearly they're a phony. Hold up. So if Bill Gates won't build me a software company, he's a fraud?
Poorly-thought-out YouTube ad aside, what's the deal with Peter Pru and his Ecommerce Empire Builders brand? Are they legit? What do they sell? How much does it cost? What are his customers saying? And should you even be doing ecom in the first place? Or does a better business model exist? Read on for my Ecommerce Empire builders review.
Ecommerce Empire Builders is a team of three. Peter Pru is the founder and CEO. He claims to have built, grown, and scaled multiple six and seven figure internet businesses across several different industries, but never says what they were. In March of 2019, a supposed seven figure copywriter by the name of Jordan Strauss joined on to help write winning copy for their ads and funnels. Aliakbar Gulshan, one of Peter Pru's early success stories, helps coach their Inner Circle members.
Much like Nine University, they sell a heap of products and services to ensure they hit every segment and demographic of the ecom space. Ecommerce Empire Insiders is $9.95 a month and gets you one hour of training each week with the EEB team. The Ecommerce Empire Starter Pack costs $49 and comes with cheatsheets, funnels you can clone, ad hacks, templates, and more. Ecommerce Empire Academy is Peter Pru's flagship course that teaches you how to start and scale your own ecom biz. The price is $1,997 or five payments of $497.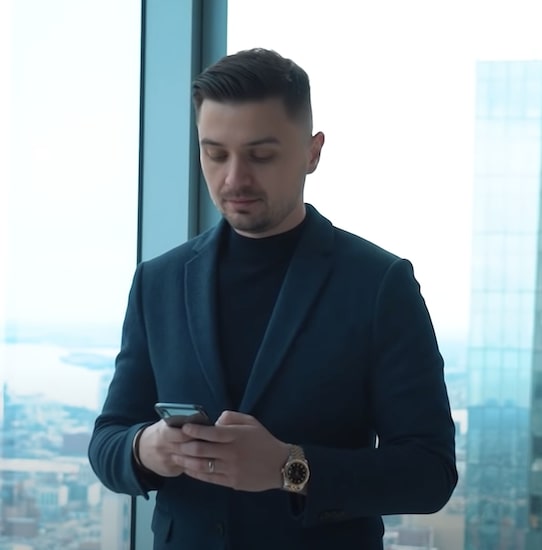 Done-for-you services include: Market Research ($147 per hour); Email Sequences ($100 per email); Offer Stack Design ($99.97 for four custom images, for example); Information Product Creation ($119.97 for four custom info products, for example); Facebook Ad Image Creation ($99.97 for four custom Facebook ad images, for example); Facebook Ad Management ($2,000 per month for Facebook plus Instagram ads management, for example); Ecom Cheetah ($500 per month for unlimited assistance on any of the aforementioned); and Business In A Box (they do it all for one hefty fee).
Ecommerce Empire Builders has lots of positive reviews on their website and on Trustpilot, but that doesn't mean much. These are often the result of bribes. "Go leave a five star Trustpilot review and get my next course free!" Other times they hire overseas VAs who barely speak English to pad the old stats. I'm not saying that's what Peter did here, but I'm not saying it isn't. Go read them and see for yourself.
The other thing that bothers me about Ecommerce Empire Builders is that it doesn't seem like they're still actively involved in ecom themselves. I would like to see their current stores, brands, or heck, at least a recent case study or two. If the business model is as great as you say it is and you care at all about walking the walk, you would still do it. But that's the thing. Maybe ecom, today, is just too crowded, too complicated, too difficult and tiring to do anything but sell the dream to others. We, on the other hand, don't have that problem. Click below.