Kennected knows your pain. Chasing prospects. Overspending on leads. And just not having enough business. That's where their software comes in. Trusted by more than 15,000 entrepreneurs, Kennected lets you cash-in on your LinkedIn connections without lifting a finger. It prospects, nurtures, and generates leads for you whether you're working, sleeping, on a beach sipping Mai Tais, or bathing in a tub of nacho cheese like the guy in their hilarious Facebook ad I just watched. Scroll down for my Kennected review.
The premise of Kennected is simple. Get more leads. Save time and money. Their software simplifies and automates lead gen on LinkedIn. It works for coaches, consultants, network marketers, B2B companies, recruiters, digital marketers, local agency owners, insurance reps, small businesses, sales pros, real estate investors, lenders, financial service providers, authors, speakers, and just about anything else.
How does Kennected work? Step one, you identify a targeted list of your very best buyers on LinkedIn. Step two, you'll set up a series of cold outreach messages that are proven to get replies. Step three, Kennected automatically sends these to thousands of your prospects each and every month. Step four, when someone responds, you take it from there; continue the conversation, further the relationship, build trust and desire, and close the deal.
"We decided to create a software that would fill your pipeline with qualified leads at the click of a button," goes their animated overview video. "This way you can start conversations, at scale, with key decision-makers using LinkedIn. But Kennected is much more than just a software. We're a consulting firm that has helped our clients generate over $150 million dollars in new revenue."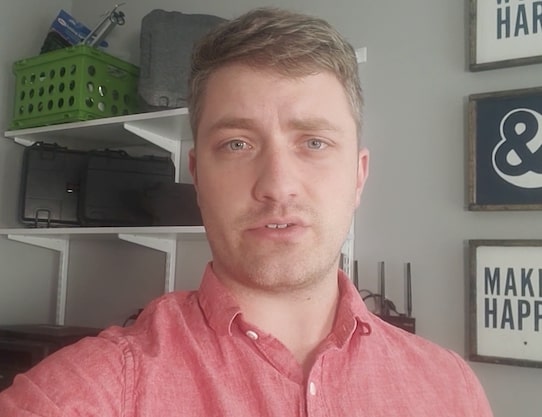 Kennected customers don't just get handed the software and told good luck. They'll work with you one-on-one to dial in your targeting, connections, and messaging. You'll also get access to their signature course, Lead Flow Mastery. Say goodbye to manual prospecting, cold calling, and buying leads lists; spend more time working on your business than in it; Kennected makes it possible.
Kennected has quite a few positive reviews. Jordan Armstrong, COO of Wake Up Wealthy, calls Kennected "one of the best tools he's ever used." Gavin Lira, founder and CEO of Empathy Digital Marketing, closed over $22,000 in a single month, all from leads generated by Kennected. "That's a no-brainer," he said. Ethan Ostroff, a personal injury attorney, got a few new clients from it. Aspiring actress Marret Green says, "It has really skyrocketed my casting and audition work. It's just phenomenal!"
I looked for negative reviews on Reddit but couldn't find any. Kennected must be too new. (Give it time. Reddit can find the bad in anything.) From my point of view, here are some things to think about. What if you don't use LinkedIn currently? Or maybe you do, but your presence is weak? Are your ideal clients even on LinkedIn? If so, are there enough of them to justify a recurring fee of $60 to $116 per month just to use Kennected? How automated is it if you have to do all the convincing and closing? As thousands more sign up for Kennected, won't it get saturated? What if there was a way to make clients come to you? (There is. Check out the following resource.)