Eddy Miranda wants to make MLM great again. (Wait, was it ever?) Here's how: by offering network marketing coaching "that tailors successful methods to your skillset so you can stop wasting your sanity and money on funnels that never work." Is it legit? What's it cost? Scroll down for my Eddy Miranda review.
Eddy feels blessed to be able to teach network marketers how to push product and build their downline in today's world. "My mission is that I want to change the way this industry is looked upon," Eddy says in his pitch video. "So many people [in network marketing] are abandoned and left to fend for themselves without any training or guidance after they've signed up with their upline. They don't know what to do to succeed."
Naturally, they default to what they believe every top earner does: memory jogging, home parties, hotel meetings, three way calls, the usual. This lends little-to-no results, and it's about as fun as getting a tooth pulled, so they give up. Really, they never even stood a chance at building a team. Lucky for you, Eddy's here to save the day.
He and his wife recruited 1,800 people into their organization in just one year. They've gotten the company car; company stock; even became founding members of the company (whatever that means); and they also do $100,000 in sales each and every month. And they did it all while ignoring their sponsor's archaic advice.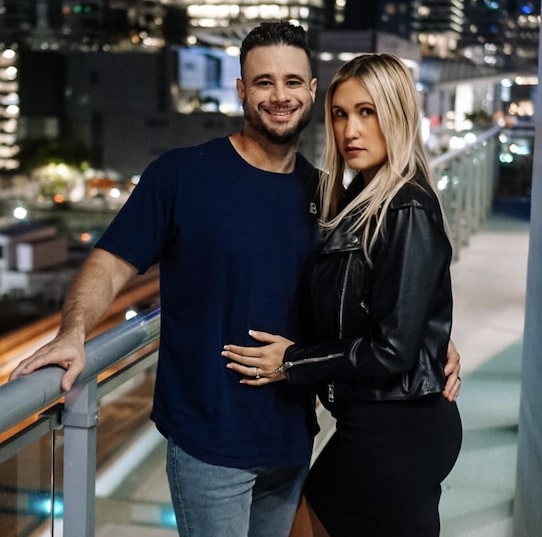 So what is Mr. and Mrs. Miranda's secret? Eddy says it's got nothing to do with buying the next course or shiny software. Nor is it about coughing up $10k for a done-for-you marketing funnel so you can go sit on the couch and binge-watch Breaking Bad episodes while someone else builds your business.
Rather, it's about having the right coaches. That, Eddy claims, is what all the top producers have in common. They understand the power of mentorship and seek guidance from experts who have already went out and gotten the result they're after. And, as you might have guessed, he and his better half want to fill that void for you. They'd like to show you everything they've done to defy the odds and build a beautiful life with network marketing.
This includes all their proven social media strategies. The exact mindset methods that kept them motivated day in and day out. How they brand themselves to establish authority. How they prospect and get people practically begging to sign up under them. Facebook ads that generate endless amounts of leads. Automated funnels that filter out time vampires, tire kickers, and the cash-strapped. Sales scripts for phone closes. Plus Eddy guiding you every step of the way with live weekly support.
"I want to make sure that you get over every single hurdle so you can implement everything and become a successful network marketer," Eddy said. And once you have his blueprints, frameworks, swipes, and backing, you basically can't lose, he adds. Unfortunately, he won't tell you how much his one-on-one coaching costs until you book a call with his team. My guess is at least five to ten grand.
I don't mind Eddy, his wife, or his offer. In fact, I appreciated his hype-free messaging. However, multilevel marketing will never be cool (or ethical) in my book. Why not pursue something with better odds? Something you're actually proud of? Where everybody wins? And it won't get shut down six months from now? See below.