Fundrise has a YouTube ad that goes, "With Fundrise, the same kind of real estate investments that have powered the world's strongest portfolios for decades are now available to you. From properties generating income today, to developments appreciating for tomorrow. The power of real estate investing is now in the palm of your hand. Join the community of over 150,000 investors who are building a better portfolio with Fundrise." Continue down the page for Fundrise reviews, FAQs, and answers.
Fundrise was built "to help smart investors invest smarter." The company allows you to put your money into a diverse portfolio of high quality real estate. Using cutting-edge tech and a passionate team of in-house experts, Fundrise says they're able to reduce fees and optimize your return on investment over the long haul. Now average, everyday people can invest like real estate professionals.
To invest with Fundrise, you must be at least 18 years old and a citizen of (and currently living in) the United States. You do not need to be an accredited investor. Fundrise charges you an annual investment advisory fee of 0.15%. So say you invested $10,000. You'd pay $15 per year for your advisory fee. Whereas, the funds in their standard portfolios pay a 0.85% annual asset management fee. So that's $85 a year for every $10,000 invested.
Fundrise is not a short-term solution. Plan on keeping your money invested with them for at least five years. If you're not willing to play the long game, they do not recommend you use them. Real estate is one of the all-time best ways to put your money to work for you, but time is a key factor. No way around that. However, if you invest and need to cash out early, you can likely do so (although it's not guaranteed) for an extra fee.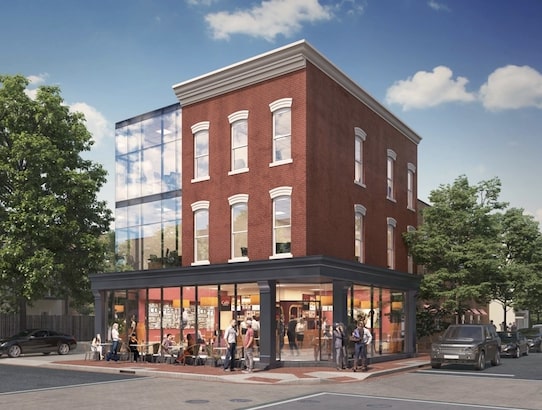 What are people saying who've already invested with Fundrise? Alan B., who left a five star review on their Better Business Bureau listing, said: "I have been a client since 2018 and have enjoyed dividends each quarter like clockwork. Fundrise does a wonderful job of providing consistent updates with various projects and they are extremely selective about the investments that they pursue on your behalf. The iPhone App is also wonderful in its simplicity."
A Reddit user wasn't so happy with them. "I withdrew after three years. My initial $6k grew to $7,384, so I was expecting at least $7k due to the 3% penalty. But they gave me only $4,461," they explained. "WTF Fundrise creeps?"
In combing through Google reviews, the main complaint was the difficulty in getting your money out. "Don't waste your time with this," wrote Nick Lopez. "Neat concept, but executed poorly. I went to ask for withdrawal multiple times and kept giving me a run around not to withdrawal. I eventually got my investment returned to me after waiting a total of six months. It took customer service escalation multiple times to withdraw my money. Every rep kept trying to sweet talk me into leaving my money where it was at, like a car salesman."
Another Google reviewer, Ken Perry, added: "I have been investing with Fundrise for 18 months and have made returns far above my other investments (stock dividends). They are very good at keeping you informed about the deals you are invested in."
Overall, I think as long as you have the right mindset going in, Fundrise seems like a convenient, low-fee, low-risk way for the little guy to invest in real estate. It's certainly not for those looking to make a quick buck, which Fundrise makes abundantly clear on their website.