Tony Robbins says you can't wait for the world to get back to normal. These tough times are either going to define you or serve as a springboard for a better life. One of purpose, passion, success, and abundance. If it's the latter you're after, he suggests you attend his next Unleash The Power Within Virtual event. Read on for my UPW Virtual review.
The next Unleash The Power Within Virtual interactive experience is scheduled for Thursday, June 3rd, through Sunday, June 6th, 2021. Daily start times will take place at 7 a.m. EST. The purpose is to help you unlock the potential inside of you that's been held back by all the chaos that's been going on in the world. Tony claims in just four action-packed days, you'll learn how to overcome any obstacle, bust through any plateau, and seize the life you're after.
Order today and you'll get three pre-event prep sessions featuring life-altering content to set you on your path now. By the time the event rolls around, you'll be primed to unleash with Tony and thousands of others who are attending from all over the world. Here's a sneak peek of some of the tools, strategy, and psychology UPW Virtual participants will enjoy:
In addition to Tony Robbins, you'll hear from Scott Harris, Karissa Kouchis, and Joseph McClendon III. Tonys says anyone with a deep, daily hunger to live their best life should attend. Over the years, Tony has gathered Unleash The Power Within testimonials from notable names like pro snowboarder Shaun White, Salesforce CEO Marc Benioff, tennis titan Serena Williams, UFC fighter Conor McGregor, music mogul Usher, A-List actor Gerard Butler, and more.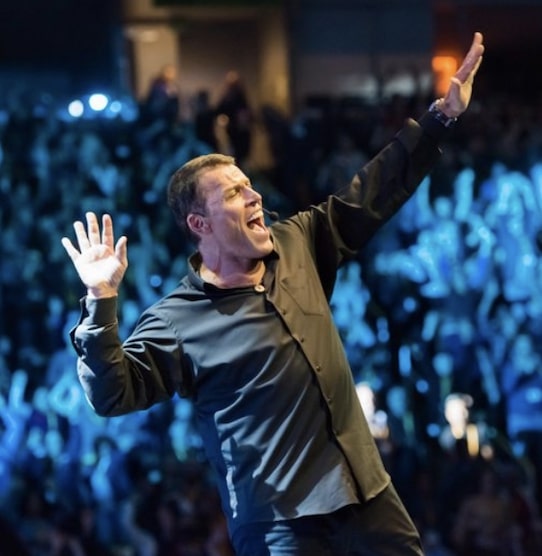 Regarding Unleash The Power Within Virtual pricing, you've got three options to choose from. A UPW Virtual General Admission ticket costs $395. A UPW Virtual Executive Admission ticket runs $895. The extra money gets you Tony's Personal Power audio program, a virtual lunch with all guest speakers, and a post-UPW Implementation Mastermind. Finally, a UPW Virtual Diamond Admission ticket jumps all the way up to $1,795. In addition to the aforementioned bonuses, you'll get a free Diamond floor ticket to a future in-person UPW event along with access to Tony's Ultimate Advantage program. There's a risk-free satisfaction guarantee, but it's pretty confusing.
Should you attend? Hmm. Maybe, maybe not. I think you're either someone who fully believes in this kind of thing or you think it's mental masturbation. I wish I fell into the first group, but I don't. I believe if you roll up your sleeves and force yourself to do the hard work you know you need to be doing, everything else will fall into place. I would personally never spend money on a rah-rah fest. But if I did, it would be with Tony Robbins. If a life coach is what you need, he's the GOAT, no doubt about it.