Gualter Amarelo says before you go the route of flipping or wholesaling, you should check out what he's doing. It's different, it's better. It's about investing in real estate without creating a job for yourself. And having enough money to live life as you please. Imagine having a massive passive income stream that's unstoppable. Pay off your bills, buy a bigger house, move someplace warmer, get that whip you've always wanted. Gualter can make this your new reality. Read on for my I Build Millionaires review.
Gualter has written a few books: Broke To A Quarter Million, Names On Deeds, and Get The Deal. He's also the host of the Alchemist Nation podcast, which interviews real estate millionaires from across the country. And of course, he owns north of ten million dollars worth of rental property himself. More importantly, he's taken students from overwhelmed and in debt, to earning seven figures in real estate. His mission is to create one hundred millionaires in the next year, and he wants you to be one of them.
Gualter insists beginners focus on multifamily investing. Why? Mailbox money. Enough to where you can retire in three to five years, using his system. You want to start with the biggest building you can. Bring in partners or raise capital if you have to. Gulater teaches all sorts of creative financing strategies inside his mentoring program. Seller financing, subject-to, wraparound mortgages, and more. But in a nutshell, find property owners, have conversations with them, ask them what they want in order to make the deal happen.
The three F-words every real estate investor needs to know, Gualter says, are Find, Fact, and Fund. Find a property that is a good deal. Gualter likes to look off-market. Then you'll need the facts, to make sure it's actually a smart investment, right? Gualter has a calculator you can use to determine cash flow; you'll make your offer based on that. Finally, you need the money to fund the deal. Seller financing is probably your best bet. Gualter provides scripts inside Alchemist University that supposedly gets sellers to agree to this fifty percent of the time.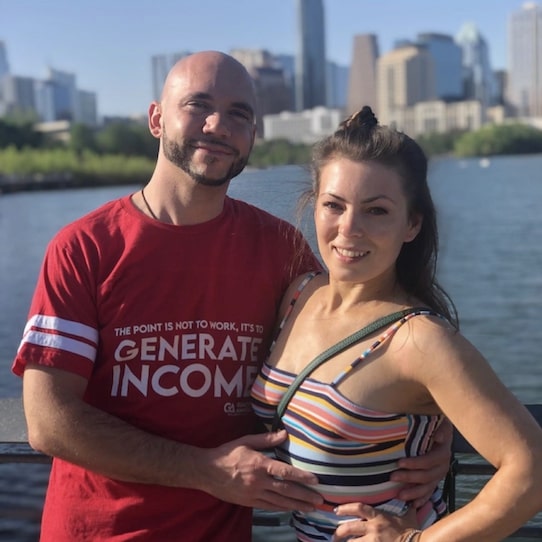 Once you've handled the three Fs, close and put property management in place. Whether you want to do this yourself or hire another company, Gualter has you covered with step-by-step training. The Alchemist Mentorship will help you build your net worth through multifamily real estate investing. "When you join the Alchemist Mentorship program, you're going to get weekly live sessions with me, for an entire year," Gualter says. "You're also going to get the eight week jumpstart accountability calls."
"Which is weekly targets and assignments that'll help you move forward and take massive action. And it also comes with personality assessments and evaluations. We found that identifying who you are will help you make your moves faster. This program also comes with a members-only networking community, which I believe is the most valuable part of any program, is the people you get to meet and potentially do deals with. On top of that, you'll get exclusive access to my experts. My coaches, the people that have helped me build my business."
"I'm no longer selling little pieces of information; I put everything together and include it all in one shot. So when you buy the Mentorship, you also get future access to all online trainings that I create in Alchemist University. This way, your education continues to stack and grow. As people are asking me more questions, I'm creating more training, I'm making it available for you, my mentorship students, people who I expect to become part of my one hundred millionaires." Alchemist Mentorship costs two grand, or you can do three installments of seven hundred bucks.