Automation Alliance founder Nick Mocuta recently addressed the number one objection people have about his done-for-you Amazon and Walmart services. And that is, why offer it in the first place, right? Like, if it works so well, why not just do more of it yourself, instead of opening it up to other people? I mean, wouldn't that just create unnecessary competition anyway? Let's hear what he has to say and see if it makes sense, shall we? Awesome. Read on for my Nick Mocuta review.
A lot of ecom automation companies claim they offer done-for-you services simply because Amazon and Walmart only allow one seller account per person. I always thought that was bogus; as if you couldn't get your family and friends to open up more accounts for you, right? And Nick agrees. "That [the one account per person excuse] is far from the truth," he admits. "And in fact, as of right now, you can easily have more than one Walmart account open. It's also very important to understand that we practice what we preach."
"Our family currently has four stores that we're building on Walmart," he continues. "So if we already have four stores in our names, why are we sharing our secrets and products with other people while creating competition? These are all great questions. There are a few reasons our company has decided to partner with business owners and individuals like yourself. The number one reason comes down to the cash needed for inventory. Here's an example to really understand what I'm talking about."
"Let's say for this example we wanted to build a business doing five hundred thousand dollars a month in sales on Walmart. To be able to accomplish this, we will have to spend around two hundred and fifty thousand, maybe three hundred, every single month on our credit cards to be able to hit five hundred thousand in sales. So instead of using our own cash, credit cards, and tying up our money, we partner with individuals like yourself. We use your accounts and your credit cards and take a percentage of sales while we do everything for you."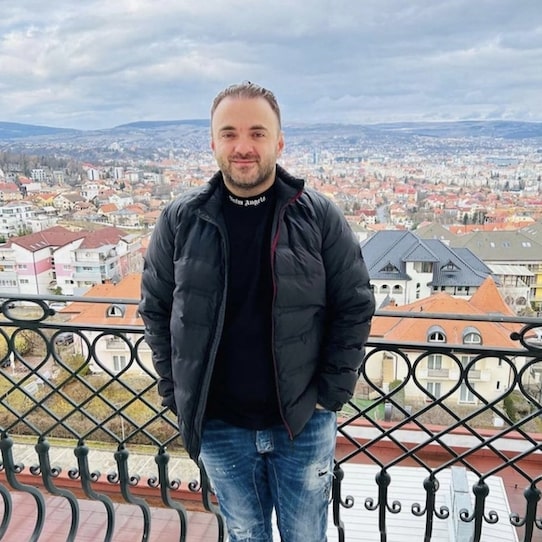 Nick says Automation Alliance now has a few hundred clients they've partnered with to build out Walmart stores. Between them all, they do many millions a month in sales. In addition to the sizable setup fee, they earn a portion on all of that revenue with basically zero risk. So yeah, they're making a crap-ton of money from this, but that's a good thing, Nick explains. Don't you want the guys and gals who're building out your Walmart store to be incentivized to do the best they can for you? Of course you do.
Another reason they offer this is because, with millions of available products, it would be impossible for them to sell them all. Between their own four Walmart stores, they only sell about ten thousand products. To go beyond that, they'd need way more open credit. But thanks to Automation Alliance, they're able to profit off of more than seven hundred thousand different products so far, and counting. And since, in the process, they can help other people achieve their dreams, it's a win-win.
Speaking of which, the third and final reason they are doing this is because they truly want to have a positive impact on the world. Nick just wants others to be able to experience financial freedom like he has. With so much negativity all around us these past couple of years, Automation Alliance feels especially good about the difference they're making in their clients' lives. I was pretty hard on them for the YouTube ad they ran a while back, but I must say, Nick's transparency here was a nice change of pace.