Astro Flipping founder Jamil Damji got his first real estate deal without any money using one specific trick. "FRBO," he says. "For rent by owner. Now what do I mean when I say that though? For rent by owner is a property that is listed for rent but it's not been listed by a real estate agent or a property manager. That's really the key to understand. You wanna be dealing direct to the landlord. So, how do you find a property that's for rent by owner?"
"My favorite way to do that," Jamil continues, "is to use Zillow.com, which allows you to look at listings in every different city. You basically just go down that listing profile and if you see a name and a phone number, with no company? You're probably dealing with a landlord, right? So if you see like Keller Williams or you see a property management company, just keep scrolling. Those people, they're not interested in you buying a house because it's gonna take away their listing, right?"
"It's counterproductive to what their intentions are in placing that ad. So, it's really important that you have a conversation with this landlord and you know the different deal points when you're on that call. So, essentially what I like to do is call and say, 'Hi, my name is Jamil. I'm actually looking at your property that you have on Zillow right now for rent. But I'm more interested in purchasing this house. Is there any way that you'd be looking to sell this potential property?' There's a 99% chance they're gonna say no."
They wouldn't of listed it for rent if that wasn't their end goal, basically. So, how Jamil counters that, is he says, "Hey, I understand you're not wanting to sell this, but you're a landlord, right? So do you have any inventory that's causing you a headache? Maybe some problem tenants. Could be a hoarder situation. Maybe it's an eviction that's coming up." You're offering to solve a problem for them, see? But that's how you're gonna create new deals outta thin air.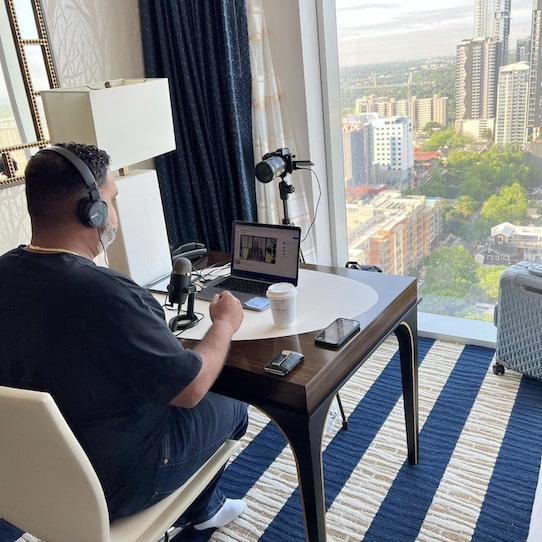 "This is key though," Jamil adds. "There's also still a chance that they will sell you the original FRBO property you inquired about. To increase your chances of that happening, though, what you wanna do is, make sure you call them after the 5th of the month. If you call on, let's say, the 2nd or 3rd, they're probably not gonna be as motivated. But if you call on the 5th, they might actually just sell you that property that they have for rent because they obviously weren't able to rent it for that rental cycle."
Another tactic Jamil loves for finding free deals is door knocking pre-foreclosures. Why? Well, they're by far the most motivated sellers you're gonna find. Takes more elbow grease, sure, and it's not gonna be super fun, but look, these are human beings that are in pain. Approach them with compassion. You're not there to take advantage of their misfortune; you're there to help them out of a tough situation. Allow them to walk away from the property with enough money in their pocket to go get into another rental.
And the third way Jamil likes to find free AstroFlipping deals is through networking. It's by far the most profitable and the most evergreen lead generation strategy. Why? Because you're building a relationship. You're gonna make friends this way, you're gonna find connections in the REI community. So pay the $200 or whatever it is for an event ticket, and get out to some seminars and link up with other movers and shakers. It's the best way to build a biz because the leads just won't stop coming in.