Amazon FBA guru Tom Wang hosted a live event recently where he had his ecom buddy, Jake, share his story with the audience. Dude apparently took one dropshipping product and turned it into a bona fide brand that has now generated more than $10 million in sales. It was very eye-opening to Tom because Jake hardly messes with Amazon at all; he's got his own website, sells direct to consumer, so there's no middleman, right?
So what's Jake's 8-figure product? Super comfy slip-on sandals he now calls Pillow Slides. How the heck did he come across those? "It's actually not that sexy of a story," Jake says. "I'd been dropshipping for a number of years and had kinda learned from mistakes and formulated some sorta criteria and then this one just happened to fit. Mind you, before that, there was 42 products that I tested that I made basically no money on. I sold dog products, waist trainers, little hair accessories, water bottles, you name it."
"But there's all these little lessons that I learned along the way that kind of helped develop Pillow Slides into what it is," Jake continues. "So, the first one being, you need customer service. People wanna reach out to you. So I hired someone on Upwork to take care of the emails. Another lesson was just, you gotta have a good product. You can't sell garbage, it's not sustainable. Then, when you market it, I used to just rip other dropshippers' videos and use 'em for Facebook ads, and I'd always get shut down. Don't do that."
"Another big one was slow shipping times. Go figure, right, people don't wanna wait 30 days to get your product. Margins is another big one. What you realize is, as you start to scale, your margins get tighter and tighter to the point where you eventually become unprofitable over time. And then, in terms of finding good products to drop ship, if you just go on Instagram and TikTok and scroll through and look for products and ads, start to hit Shop Now on 'em and then once you're on the landing page, hit Add to Cart."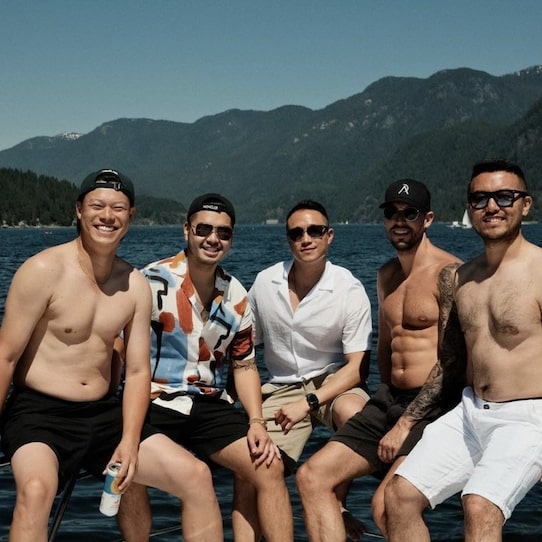 The reason you do that is 'cause then the algorithms start showing you even more product ads. And then, you can assume, like if you see an Instagram ad that has like a million views, you know they're crushing it, right? Or they wouldn't be spending all that money. So it's easier than you think to find winning products or at least good niches to go into. Jake also recommends going with something that "chicks'll buy." He's found that women tend to be better online shoppers than men.
So yeah, after a lot of trial and error and learning from his mistakes, Jake finally starts making progress with these cloudlike slides he finds on AliExpress, right? And at first, he was just making sales with Facebook and Instagram ads. Then he added in email marketing, then Google, and just, slowly but surely, began building this moat around the business. After all, he knew, firsthand, how easy it was to come in and just start copying other dropshippers ('cause that's exactly what he used to do in the beginning).
"And one of the biggest things that's gonna drive continuous traffic is having a steady stream of content," Jake says. "So, last April, we had our Facebook ad account go down, once again. And it was a blessing in disguise. Because it forced me to find other traffic sources. So we got on TikTok, we started doing influencer marketing. And this is kind of what started to build Pillow Slides into that name." Gotta say, that sounds a whole lot better than being at the mercy of Amazon. Speaking of which, click below.