Kris Krohn and his brother recently came up with a new kind of side hustle. It's affordable. You don't have to bug friends and family. It has nothing to do with drop shipping, social media marketing, or even sales. And lots of people are having success with it. From teenagers to stay at home moms, on down to seasoned entrepreneurs. This works in any market, especially this one. The easiest way to make serious six figures with very little time, Kris says. Scroll down for my 7 Figure Hustle Academy review.
If you don't know Kris Krohn, he's big on YouTube. He's been financially free since age twenty-six. Did it through real estate. Went on to write books, host events, and educate others. This whole side hustle thing came about when Kris tried to help his friend Trent who was in danger of losing his high paying job due to the Coronavirus. He wanted to see if he could help him replace his income in thirty days. It was an experiment that took on a life of its own.
A good business has three things. One, marketing that produces an excess of leads. Two, a product so good that it practically sells itself. Three, fulfillment that delivers on promises; and ideally, it's outsourced to professionals so it doesn't eat up all your time. So if you become a business owner with endless leads, good conversions, and quality, streamlined fulfillment, you're well on your way to achieving both money and time freedom.
But what type of business should you build? Kris has four criteria. One, it must have high profit margins. Two, there must be almost an unlimited supply of cheap leads available. Three, it must be simple enough so that anyone could do it. And four, it must have the potential to make you a thousand dollars or more per hour spent working on it. By starting ventures that check all these boxes, Kris has been able to provide a life of luxury for his family.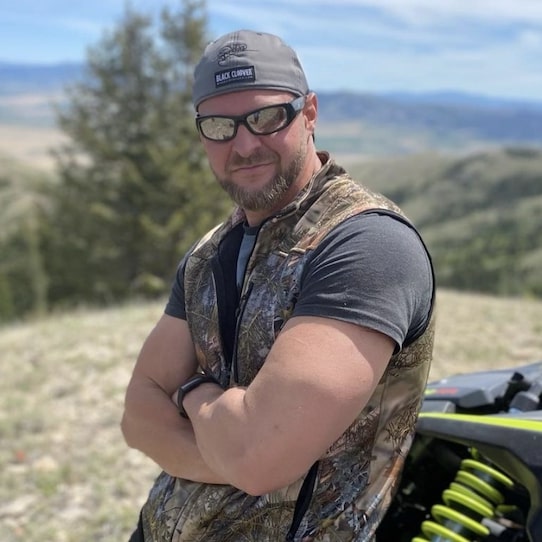 So what is this perfect side hustle Kris came up with? He says it's under your nose and in your back yard. It's brokering out home project leads. "What I'm doing is disrupting the local handyman space by bringing online marketing to a sector that doesn't do online marketing," Kris adds. You could get leads for folks who want their house cleaned or deck refinished or sod laid or water heater repaired. There are at least fifty little sub niches.
But here's the deal: if you can generate a lead for under ten bucks, and the project could be worth a thousand or more (lifetime), well, that's a valuable skill, isn't it? Back to Kris's friend, Trent. He went after roofing leads, retaining walls, and sod installation. Three weeks later he had profited eight thousand eight hundred and forty-four dollars. Want to do what Trent did? You can join him, Kris, and hundreds others inside 7 Figure Hustle Pro.
It includes six hours of video training; three certified paid hustles (Facebook ads proven to convert); ten proven free hustles (how to drum up business without paid ads); one year of access to Kris Krohn's 7 Figure Hustle private Facebook group; bonus number one: lifetime access if you buy now; bonus number two: two live event tickets (done quarterly); and more. The cost is nine hundred and ninety-seven dollars. Comes with a triple your money back guarantee, but you'd have to prove you did all the homework and you would have to attend a live event.