This dude's willing to teach you the strange method he's used to create one of the top motivational podcasts on the planet, with over 20+ million downloads. But get this: his average episode is only 10 minutes long, and he records most of 'em from his car in a Dunkin' Donuts parking lot. His name is Sam Crowley and his podcast is called Every Day Is Saturday. Apparently, it's grown into a multimillion dollar brand. Wanna know more? Keep reading.
Sam's system is designed for anyone wanting to build at least a 6-figure online business using nothing but their voice. While you don't need any experience, you must be comfortable talking and sharing your message. You'll need to be consistent, too. You should be uploading at least three new podcast episodes per week—but again, don't worry: they can be short and sweet. Obviously, Sam's mentoring isn't free, so you'll need to be willing and able to invest in yourself if you wanna work with him.
"Over the past 15+ years," Sam says, "I've trained over 4,000 different people on how to use podcasts to create online businesses. I started one of the top motivational podcasts in the world: the Every Day Is Saturday show. I've trained Tony Robbins' elite coaches on the power of podcasting. I've even moved the famous speaker Les Brown to tears with my story. Over this time, I've developed a proven method to allow people to quickly create a 6-figure podcasting business just by creating short, 10-minute episodes from their phone each day."
"This revolutionary new method for quickly launching an online podcasting business has built our clients into recognizable brand names in their fields," Sam continues. "We all know that having an online business is the most effective way to make amazing money while giving you time freedom. But the problem is it's difficult to find a profitable product or service that people want to buy. And it's immensely hard to get new customers, and you aren't even guaranteed to make money."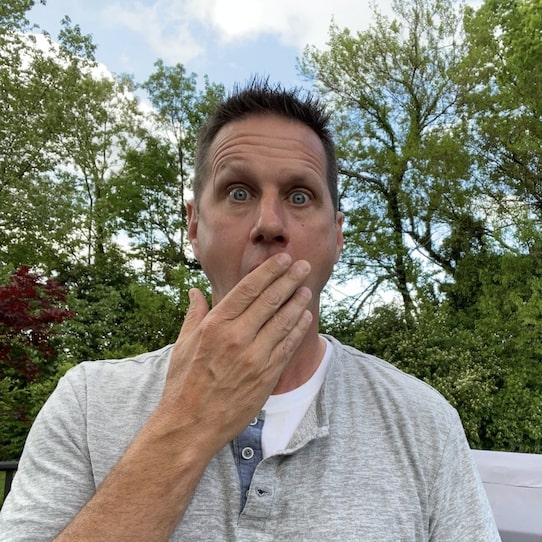 Sam's unique story-driven podcasting approach is your shortcut around all that. It's the easiest way to quickly test and validate new offers so you know exactly what people wanna buy; create a massive movement of people who're happy to pay top dollar for your current knowledge; become a preeminent trusted authority in your niche; and build a rock-solid 6-figure biz from home (or your car). It's just three basic steps: (1) create a compelling message; (2) build a following of people; and (3) create an amazing product or service.
Not sure you have a message worth sharing? Hogwash, says Sam. Everyone's got their own individual message that'll inspire, move, and elevate people to new heights. For the record, I disagree. I think most people live ordinary, uneventful lives. And I think they'd have to really dig—and maybe stretch the truth a little—to come up with this tearjerker-of-a-story that'll draw listeners in. And does the world wide web really need more "motivational minutes" or "power of perseverance" types of podcast episodes?
Not saying it doesn't work. Sam's clearly crushing it. Some of his students are too. Like Angeline, who used his Million Dollar Message Framework to launch a podcast that sold $10,000 worth of her services in the first hour of going live. And English was her second language. So if you're less cynical than I am about the business model, Sam's Podcasting Mastermind might be worth looking into. Sounds like it'll cost somewhere around $5k. Book a call with his team to learn more.