Travis Peters (aka Travis Lee) is running a five day replace-your-paycheck challenge. You'd be using his Mini Ads Agency model to hopefully land one K per month clients. It's simple to learn. Very little overhead. Recession-proof. Scales quickly. You don't need employees or a big team. And in just thirty, sixty, or ninety days from now, you could be earning more with this than your current day job. Too good to be true? Let's find out. Scroll down for my Mini Ads Agency review.
Travis Peters is the founder of The Increase Method, an online coaching program that teaches a three part framework for increasing your mind, money, and mission. It's all based on the Bible, backed in scripture. "I've taught this tested and proven framework to thousands of Christians literally all across the world," Travis says, "and the results have been astounding. People are experiencing financial increase and breakthrough like never before. They're paying off debt, buying cars and houses."
The five day replace-your-paycheck challenge zooms in on the second M: money. It provides you with an Increase Avenue, or a way in which money flows to you. It works for people of all different ages, abilities, and education levels. As long as you're a Christian with an entrepreneurial spark and you want more out of life, Travis promises it'll work for you too. Even if you've tried other internet businesses before and none of them panned out. Okay, so what is it, right?
Travis calls it a Mini Ads Agency. All you're doing is setting up small social media ads for business owners. Think of them as digital billboards, he says. A Facebook ad for a chiropractor or an Instagram ad for a yoga studio. You get the point. It's quick and easy to do and there are countless businesses you can work with. Some are willing to pay thousands of dollars a month, assuming the ROI is there. A lot of what Travis is saying reminds me of the pitch from the Modern Millionaire guys.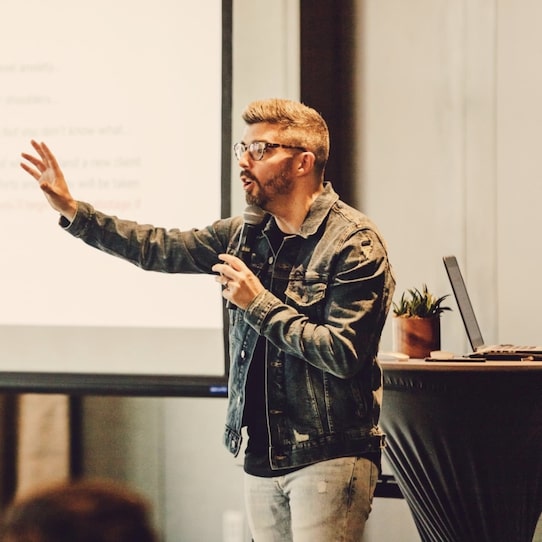 On day one of the five day challenge, Travis will show you how to set up your own Mini Ads Agency step-by-step. On day two, you'll learn how to create a business name, page, and logo that will attract new clients. Day three will reveal how to get your first client in the next twenty-four to forty-eight hours. Day four will be setting up your payment processor so you can collect digital payments each month from your clients. Day five will be on getting them phenomenal results so they stick around for the long-term.
Replace Your Paycheck Challenge costs thirty-seven dollars. There's a daily challenge checklist you can add to your order for seventeen dollars. I like everything but being reliant on frigging Facebook. Ad costs are always creeping up. Apple's anti-tracking changes in iOS 14.5 is giving Facebook advertisers fits. And let's not forget, Facebook loves to ban their advertisers for no apparent reason. For these reasons and more, I much prefer to own and control my traffic source, like I do here with this website.
As for Travis, to me he seems legit. Great marketer. Well spoken. Family guy. A man of faith. Apparently, someone on Trustpilot doesn't agree. "Scam!" Patti Miller wrote. "Do not trust Travis Peters! He uses God (and his young daughter) to make people think he's a good person. He's not. I paid for his Mini Ad Agency Replace Your Paycheck course. Don't fall for it. You only have temporary access to the training videos and then the links redirect to his high ticket offer. Refund requests completely ignored." To be fair, I hate upsells too, but that doesn't make his course a scam.