Corey Geary's pretty proud of his new burnt orange C8 Corvette. His Instagram's full of video clips where he's just awkwardly shouting success platitudes while standing in front of it in random parking lots. My favorite is the one where he goes, "Do you guys watch TV? I don't watch TV. TV is for losers. That means you're sitting on your butt at home watching some soap opera and you're not doing anything with your life. I'm going out there busting my butt to create generational wealth."
Anyways, Corey's specialty is novations, a strategy that takes your dead wholesale leads and turns 'em into high profit margin deals. "Novations are a ninja way to lock up deals that don't fit the cash offer model and sell them for top dollar on the MLS legally," he explains. "Imagine how cool it would be to go back to your leads you thought were dead and turn them into big profits. Imagine how much more efficient your ad spend will be when you have a plan B for the deals you can't wholesale."
"A novation is a document that transfers the seller's rights and duties to you," Corey continues, "so you can find a buyer for their property. It's like a power of attorney the seller grants you that says, 'Okay, you can go and sell my house as long as I get X price.' And you can then legally list the property for sale on the MLS with an agent that you choose. So again, you're getting a seller who isn't a good candidate for a cash offer to let you go find a buyer for their property at a price you both agree on."
Obviously, this won't work if they've already got a listing agent. But if not, there are only seven steps standing between you and a 7-figure novations business. First, you're gonna disqualify a seller from a cash offer. Second, you're gonna pitch the novation conversation. Third, send a purchase agreement, novation agreement, and attorney in fact. Fourth, get pics and list it on the MLS. Fifth, file and record a notice of interest. Sixth, sell property and have owner sign final HUD. Seventh, file release of interest, zero out the HUD and get paid.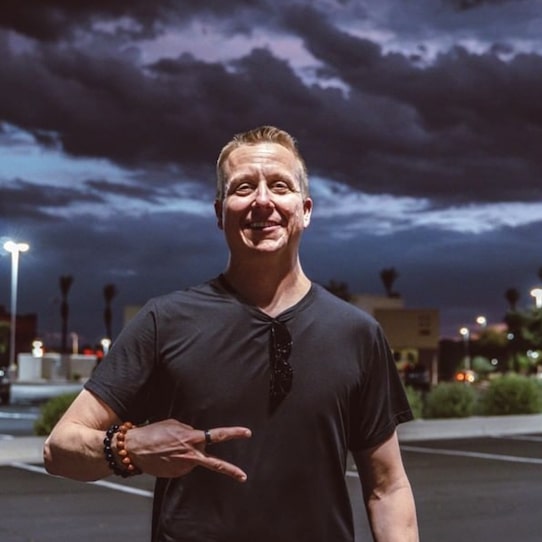 Wow, I'm as lost as last year's Easter egg. Way too much legalese for my liking. But if you wanna learn this stuff, Corey's got a Novation Nation course. Eight video modules; contracts; documents; recordings from his last live event; calculator; concierge video bonus vault; and a private Facebook group where you can get support. Cost is $997, but that doubles if you don't buy within 24 hours of opting into his funnel. Comes with a 100% satisfaction guarantee. So what are people who've already bought saying about it?
"Since tweaking our PPC campaigns our leads have been more consistent," Mike, a Novation Nation member, explains. "The cost has definitely gone down. And so the consistency is there. And then pairing it with novations has been really great; something new and different and exciting to talk about. It's a win-win all the way around. You give the seller what they want, you get what you want, and you get to find a great buyer too. So we're learning a lot with Corey through his program. It's been amazing."
Another guy, who appeared to be at one of Corey's meetups, weighed in: "Corey's presentation was great. He gave me a new tool basically; a new tool for my tool box to help me moving forward in this real estate business. It's a new age. Most people have never even heard of novations. I recommend it to everybody." So there you have it. You can tell Corey's fairly new to the course selling space. I think with more time he'll collect some better testimonials, but he's off to a decent start. I still don't like the model though.