SamCart was created by these two brothers: Scott and Brian Moran. They believe the best business model on the planet is selling courses. "Our goal is to help you identify, outline and launch your own online course," Scott says. "Plus, we are gonna show you the simple new way to deliver your course, that is also built to multiply your revenue along the way. By the end of these 14 days, you will have a digital course that is ready to sell."
"And you may even already have your first sale of it," Scott continues. "Take Tammy, for instance. She joined our challenge, created three courses very quickly, got 'em up and launched, and realized just how fast and easy it is to get new digital products out to her customers. From creating the curriculum to creating a sales page, getting beta testers to test it out—we cover all that and more. If you've been thinking about launching a course but can't get outta your own way, take this challenge."
Earn a living doing something you love. Have an impact. Earn the respect of your friends and family. Change your life, financially. Scott and Brian's 14-Day Course Creation Challenge is your springboard. Courses are bootstrap-friendly, efficient, high margin, scalable, and anyone can create one. Even you. Maybe you've tired Amazon FBA, affiliate marketing, Shopify drop shipping, blogging, network marketing, day trading, gambling on crypto, taking sales calls—none of it's as good as having a course.
"After studying our entire user base," Brian jumps in, "almost every person who started out as a beginner and is now making $5,000 a month or more, is doing it with a simple online course. And the even better news is, many of them aren't even using fancy techniques like webinars, multi-step marketing funnels, or big, bloated ecommerce stores to generate all those sales. All they had was a simple, one-page website that sells their course for them. And we can show ya how to replicate that for yourself."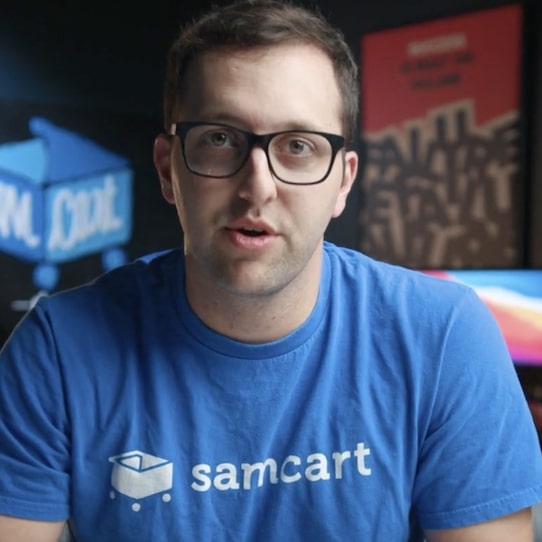 You might not know what to teach. How do you know if your idea's even gonna work? How do ya film videos? Get customers? Accept payments? And a million other things, right? What you need is a step-by-step process from two tech bros who love the Orioles and want you to pay a recurring fee for their software, Scott suggests. And that's what their brand new 14-Day Course Creation Challenge is for. It's not just training; there's done-for-you templates, scripts, cheatsheets, everything you need.
"So that you can create a beautiful, high quality online course," Scott says. "That can start pulling in sales as fast as humanly possible. Without needing to be an expert marketer. Without needing a degree in technology. And without having any video or design experience in the past. And without even having an idea for a course to start. We'll show ya how to become the number one player in your niche; how to finish your course in just 48 hours; the one-page funnel you should be using to get sales around the clock; and more."
You won't need fancy equipment. You won't have to put your face on camera if you don't want to. And you won't need thousands of dollars to spend on ads. Cost is just a one-time fee of $10. There's about $100 worth of upsells when you go to purchase. And probably more where that came from. Plus you'll need to pay for SamCart—to power it all—either monthly or yearly. Selling courses is an awesome business model for the right person. That person is not me. I'd rather have Jeffrey Dahmer make me a sandwich than be a guru.