Josue Pena is the creator of Online CEOs, where he teaches people how to use Instagram to unlock massive scale and generate high ticket clients. Instagram's the number one social media platform in the world, according to Josue. Even though I'm pretty sure Facebook and YouTube are substantially bigger and TikTok's probably gonna overtake it any day. But I'll stop nitpicking now and hear the man out. Read on for my Online CEO Accelerator review.
One of Josue's clients, John, used IG to launch his ecommerce consulting agency. Despite having less than 400 followers, he was able to collect $21,000 in just his first seven days. Oh, and that was right in the middle of the pandemic. Success stories like this are why Josue believes Instagram's the number one opportunity for entrepreneurs to build and scale an online business. Specifically, Josue likes to post very simple 30-second videos that bring in high ticket deals like a candy-grabbing claw machine.
Now's a good time to mention, though, this is only for real business owners. Coaches, consultants, course sellers, experts, agency owners, et cetera. Assuming that's you, buckle up, 'cause Josue's trusted by some pretty big names in this space: Grant "I swear I'm a billionaire" Cardone, Russell "I talk too fast" Brunson, Alex "I'm a tech guy, no wait I'm a crypto influencer" Becker, and Gary "Of course the Patient Panda I drew in 90 seconds is worth $164,000; you just don't get it bro" Vay-ner-chuk… just to name a few.
"So if we were scamming people," Josue says, "we would not have all this social proof, all this credibility, all of these insane, movie-like results not only for ourselves but for hundreds of our clients as well. And the cool part is that this works in many different niches. Real estate, lawyers, doctors, dentists, personal trainers, SaaS companies, info products, personal brands, and so on and so forth. So I know that this can also help your business as well. And right now, it's such a blue ocean." Is it though? Scroll down.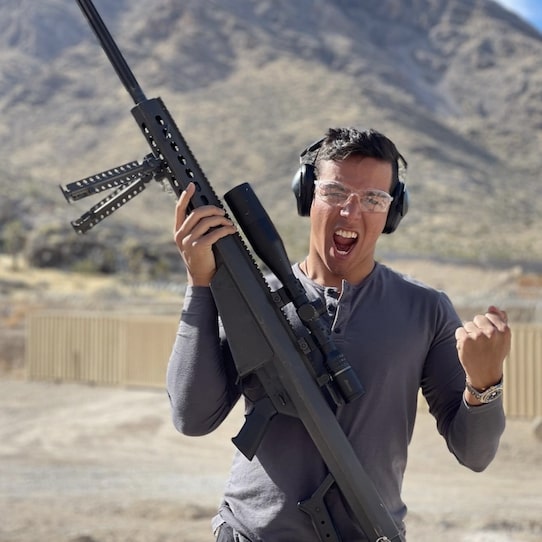 For it to work, Josue admits, ya gotta get a few things right. First and foremost, your offer and "fishing angle" have to be on point. Don't be long-winded. Create IG vids that call out your prospect's problem in the first five seconds, tease your solution, and reel 'em into your DMs. From there, Josue's got a DM script that utilizes conversational marketing to multiply sales. You also need to understand where, on Instagram, your best customers are already hanging out—and then dangle your message in front of 'em.
Last but not least, you can't try to figure all this out alone. You need to hire a mentor—how convenient. "It can take months and months before it clicks," Josue warns, "and by that time, you could have easily lost tens of thousands of dollars. Which is a shame, because anyone who goes through my program doesn't have to endure that struggle. My clients, combined, have generated over $51 million dollars. [That always cracks me up. So you've looked at P&L statements for everyone who's ever gone through your course? Doubt it.]"
Regardless, if you'd like to add to that total, apply for Josue's coaching program. Not sure what he's charging these days, but we can assume it ain't cheap. I was a little hard on him, but I think, if you're ready to sell your soul to Instagram, he's the guy who's gonna get ya a return. But me, I'm happy as a hound dog with two tails to not have to do that. Social media's a double-edged sword. Instagram might very well make you money, but will that money come with a side of misery?