Jen and Stacy Conkey help aspiring multifamily investors get into their first (or next) deal in just 90 days. They've been investing exclusively in multifamily properties for more than two decades now. "And trust us, it hasn't always been a smooth ride," Jen says. "As a matter of fact, we've made tons of very expensive mistakes along the way, in terms of both time and money (but especially money). We created our program so you don't have to do the same."
"Remote Multifamily Investing Academy will help you avoid the stumbling blocks and pitfalls that oftentimes kill an aspiring investor's chances before they ever get their first taste of success. When we got started we were both working in corporate America where long hours was the norm. Time was a premium and in even shorter supply were mentors and coaches in the multifamily education space. So we improvised our way through the challenges and setbacks."
"We pioneered our groundbreaking remote investing system along the way," Stacy jumps in. "And through the years of testing and retesting our system to perfection, the Remote Multifamily Investing Academy was born. Inside, we'll break down all the strategies you'll ever need to analyze markets, to build and train a high functioning team to bring you deals, and manage rehabs and analyze deals so you can make risk-free offers. But what about funding these deals, right?"
Fear not, Stacy and Jen have a unique unlimited capital approach so you'll have more backers for your deals than you can imagine. If you're ready to make this your best year ever, they've got everything you need to dive head first into multifamily investing and finally get that first big win. People assume this is difficult and expensive, but that's just not the case, they explain. Even total noobs with no prior experience, no cash and no credit, can follow their formula and start making someadat multifamily money.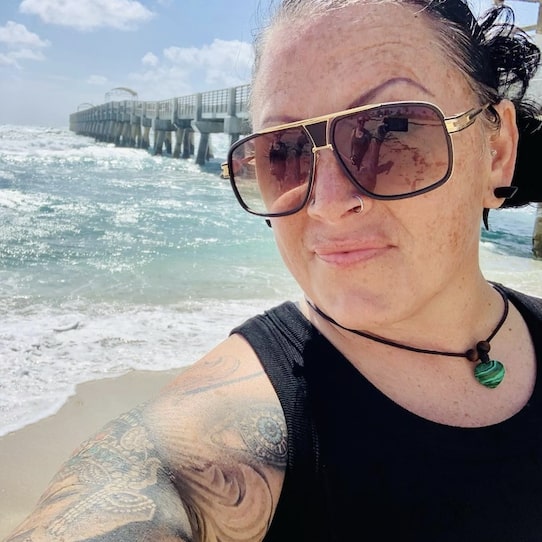 But what happens when the Fed continues jacking up interest rates? How'll this affect the housing market? Is now really a good time to be buying your first multifamily rental property? According to the Conkeys, they've been expecting a cooldown for a while now. Maybe not a crash but the market's been too hot for too long. They knew they needed to get all their fix and flips finalized—and double down on rentals—so they were better positioned for a pullback. And that's exactly what's happening currently.
But yeah, as interest rates continue to climb, the number of buyers that can afford properties (in all price ranges) dwindles. So prices fall to the point where demand meets supply, right? And that's actually great news for you; 2023 will be a year of opportunity. Just like with stocks or crypto, you can't expect to time the bottom perfectly. You might pick up a multifamily property and hey, maybe it's worth a little less a coupla months from now. That's okay. It's gonna get more expensive to borrow money if you wait.
And besides, you're in this for the cash flow. Prices always go back up if you wait long enough. As long as you're gonna be holding onto it for awhile and you don't plan on selling, it really doesn't matter. Look at it as a blessing in disguise. It's not as crowded. You'll be able to scoop up better deals. Let everyone else sit on the sidelines while you set yourself up for generational wealth. I'm not sure what Jen and Stacy's program costs, but these chicks are awesome and I love what they're doing.