Robb Bailey made every mistake in the book trying to build his agency. He didn't have a coach or a mentor. No systems or processes. Clients were constantly beating him down on his price. He took on anyone he could get, and as a result, no two jobs were ever the same. That made it incredibly hard to scale. Granted, at least he was making money, but per hour it was probably less than he made bartending in his 20s. So how'd he turn it around? Read on.
Robb ended up amicably splitting up with his business partner in that first agency. He walked away, got married, had a kid (and another on the way), and didn't really know what his next move was gonna be. He actually considered getting a job. Until, that is, he got smart, hired a mentor, got clear on what he needed to do, and built a much better agency his second time around. Ended up growing it past the 7-figure mark in a little under two years. Then exited for a nice lump sum payout.
These days, he spends most of his time teaching others his hard-fought lessons. Starting with humility. "Guys and gals," Robb says, "ya gotta stop thinking that you're so smart and that you've got it all figured out. That you know it all, that you don't need help. And get on the train where it's like, 'I'm gonna work a proven model till I'm blue in the face and I'm super successful.' That's the biggest difference from my first agency to my second. I mean, it's night and day. It's not even close."
In terms of picking a niche for your agency, Robb believes, when in doubt, go with what you know. Is there any area where you have specialized knowledge in? For example, Robb's last day job before going full-time online was working as a loan officer. Naturally, then, his first agency catered to real estate agents. He knew the lingo, the sales process, the fulfillment that has to happen after a sale is made, everything, right, so it just made sense. But start there (with what you know) and see how it goes.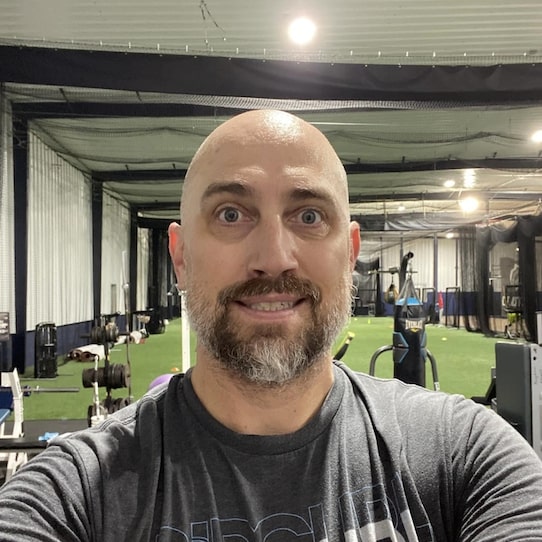 It helps if the niche is high ticket, good margins, a short sales cycle, maybe they've got some add-on services they can offer customers. Which is exactly what Robb had when he built his second agency and worked strictly with gym owners. All that made his monthly recurring fee a no-brainer. But what did he deliver to these gym owners for that fee, right? Apparently, he did lead generation via Facebook ads, then they'd nurture those leads, and get 'em to book an appointment by sending them text messages.
"My whole thing," Robb expands, "is you need 1–3 things that work really well. There's some niches where just one thing works well. Say no to everything else. Right? Say no to [website] design. Say no to anything that doesn't move the needle for your client. That may sound stupid simple but that's also 'cause I'm not that smart. It's what allowed us to grow that fast and help that many clients. And literally, just move the needle on every single account that came in. Just boom, like clockwork."
"That's it, guys. That's my whole agency framework right there in front of you. If you make it any more complicated than that, because of ego, I promise you, you're never gonna get anywhere. This is how we signed people up left and right. We had some of the biggest fitness franchises in the nation signing on with us to help out their franchisees. But that's the model. Figure out what businesses need, the simplest path to deliver it, then cut everything else out."