Sam Ovens can show you how to start your own online school. Specifically, how to make lots of money selling courses on the internet. For a long long time. Without gimmicks, shouting, spamming social media, or going against your morals. You can even have a team run the day-to-day so you're free to focus on doing only the work you love. Sam is the owner of Consulting dot com. They make roughly one million dollars a month selling courses, coaching, and masterminds. Scroll down for my review.
One year Sam's company did thirty-six million in revenue, but it was too crazy. Too much chaos and drama, too many to-dos and not enough time, too many employees to babysit. Plus Sam had to sell his soul to the content creation machine. Needless to say, Consulting dot com purposely scaled back. They found that a twelve million a year run rate was the best balance of profitability, sustainability, and fun. It took years to strike that perfect balance.
Consulting dot com now has eleven team members. One manager, three sales reps, a data specialist, a coder, three support personnel, an accountant, and Sam. Their office space has a school bus, a zebra, a conference room that could double as a ball pit, all sorts of quirky stuff. Sometimes Sam will play Counter-Strike (a first-person shooter game) with his staff. They missed these things when the pandemic forced them to work remotely.
That's the beauty of being a consultant though. You can work from anywhere with WiFi. The profit margins are insane. You get to work with people you actually like. You can make an amazing income monetizing your passion. And, let's not forget, you get to help others in the process. Sam Ovens would know. Consulting dot com has more than twenty-two thousand customers at the time of writing this. "And they're awesome," Sam says of his clients.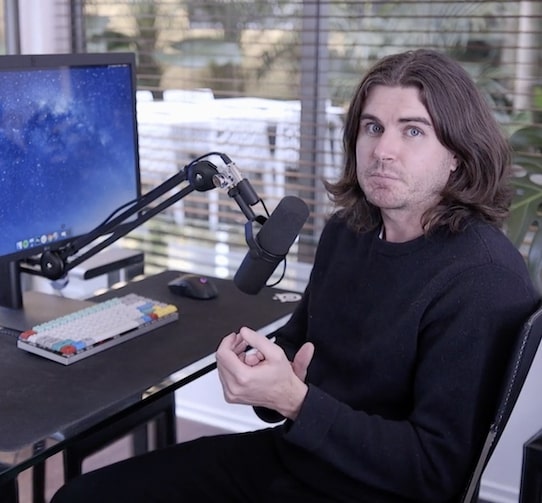 Some of Sam's students are in the gardening niche. Others are in the porn addiction space. One guy teaches accounting. One girl teaches how to find a partner and get freaky, as Sam puts it. There's a guy that teaches music, another that teaches real estate investing, a girl who helps people stop binge eating, a guy who teaches stock trading, and the list goes on and on. They serve their members through one of three products.
Consulting Accelerator teaches you how to get started and grow to six figures by solving a problem for a niche you're passionate about with done-for-you services. It's a six week online video course, plus they ship you a box set of training materials. There's a support community and two live Q&A calls every week on Zoom. Cost is two grand. Then there's Uplevel Consulting. It teaches you how to transition from selling services to selling courses that can scale to seven figures. It's a nine week video course with a higher level of support. Cost is fifty-eight hundred.
Last is Quantum Mastermind. This one teaches you how to scale your online education business to eight figures. They do four live events every year. Two are in person, two are virtual. All events are recorded with replays available. You get one live Q&A call each week with Sam personally. Cost is thirty-six grand. Sam is married. He and his wife like food, trees, cactuses (cacti?), and cats. Sam says Consulting dot com pockets about half of every dollar earned, or six million a year. Websites have his personal net worth as low as ten million, as high as one hundred and five million.