Lance Ippolito has a trading secret he calls the Shadow Blitz. Thanks to some little-known regulatory loopholes, he's able to gain a short-term information advantage that allows him to buy stocks right before they explode. The result? Profits of twenty-four thousand eight hundred and forty dollars (or more) every single week. This, according to his YouTube ad I just watched. Are you as skeptical as I am? Let's hear him out, go from there. Scroll down for my Shadow Blitz Alerts review.
"Whenever I see one of these Shadow Blitzes, I know the stock will spike within the next twenty-four hours," Lance says. "When I discovered that Shadow Blitzes were so powerful and so predictable, I hired a team of world-class programmers to build a specialized tool with the same power as institutional hedge fund technology." That ace up Lance's sleeve allows him to schedule a trade, go fishing all day, and come home to discover gargantuan returns.
And he can help you do the same. "It's as easy as one, two, three," he promises. "When I detect a Shadow Blitz, I know that a market explosion is imminent. I'll send you an alert. You place the trade. That's it. You can walk away from your desk. Spend the day golfing, doing whatever you love. The following morning, less than twenty-four hours later, you come back to cash-out on your win." Anyone can do this. Even you. No experience required, Lance says.
Larry, a client of his, had an overnight return of one thousand two hundred and fifty percent. "When you start tapping into the Shadow Blitz Alerts, you can easily be the next big winner," Lance claims. His Shadow Blitz service gives you two blitz alerts each week for the next year. Cost is one thousand nine hundred and ninety-seven bucks a year. Or, you can get unlimited lifetime access for twenty-four-ninety-seven. Price will supposedly be tripling soon.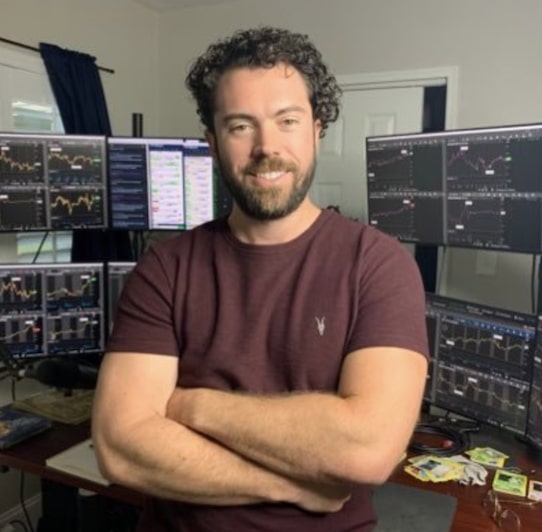 I could've written this entire review in one word: scam. If Lance Ippolito and the thieves who run WealthPress aren't behind bars within the next couple of years, I'll be surprised. Why do I say that? Because their ads are every bit as fraudulent as the ones Raging Bull cofounders Jeff Bishop and Jason Bond were running; and we all know what happened to them. The FTC is suing them for one hundred and thirty-seven million dollars. All of their assets have been frozen.
Here's a summary of the lawsuit. Notice the similarities between what Lance Ippolito just promised and that which landed Raging Bull in hot water. "The FTC alleged that the defendants fraudulently marketed investment-related services that they claimed would enable consumers to make consistent profits and beat the market," it starts out. 
"Instead, the FTC alleges that consumers (many of them retirees, older adults, and immigrants) have lost at least one hundred and thirty-seven million to the scam in just the last three years. The defendants claimed in their pitches that consumers don't need a lot of time, money, or experience, and that the global coronavirus pandemic represents a great time to pay hundreds or thousands of dollars to learn their secret trading techniques, claiming in one ad that the pandemic 'might be the most exciting opportunity in decades!' The defendants also made claims like, 'Learn how you could double or triple your account in one week!'"
Is it just me or is Lance's claim that his simple, set-and-forget Shadow Blitz system "can easily make you twenty-four thousand eight hundred and forty dollars (or more) every single week" not going to age well? Lance better do as much fishing as he can, while he's still a free man.