Dreaming of getting rich in real estate, but too scared to pull the trigger? Because maybe it seems like it's too hard or too risky or it would take up too much of your time? Nonsense, says the dude in the pitch video for The One-Day Flip. See, they've got a way to stuff your mailbox with monthly checks of $44,862 or more. And that's just working a few hours a week in your spare time. And you don't need good credit or any of your own money to get started.
What's more, you can do this from anywhere in the world, as long as you've got your cell phone handy. And you don't even need to know a single thing about real estate. "And yet, you can use this incredible new strategy to pocket your first check within weeks," the hype man continues. "For example, one of our students, Ernie Barrueta, made his first check in just 26 days, for $27,166. Todd Hart pocketed his first check in 41 days, for $39,188. And Brandon Richards made $64,099 in just 22 days."
So forget everything you thought you knew about traditional real estate investing. Put your checkbook away. No need to take calls in the middle of the night from angry tenants. Or drive around town sticking "I'll buy your home as-is for cash" signs in the ground. Matter of fact, forget about rehabbing houses entirely because, with this strategy, you'll be able to flip houses in a single day. And still net tens of thousands of dollars per flip, just like the reality stars you see on TV.
And again, that's without knocking down walls, hiring any contractors, making a single repair, or even visiting any of the properties in person. Wait, how's that even possible, right? "Well let me introduce you to what I call The One-Day Flip," says the hype man. "It's a creative strategy that I developed, enhanced, and perfected to give you everything you want from real estate (a lot of money fast, more free time, and secure, lasting wealth) without any of the usual hassles or headaches."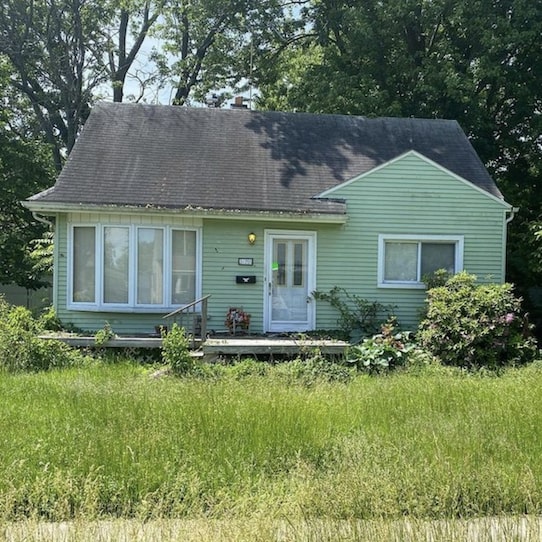 Apparently, it's all possible thanks to a little-known "ownership loophole." Doesn't matter how busy you are with your current job, your family, or anything else. Whether you're in your 20s, your 80s, or anywhere in between. Even if you've tried and failed a thousand times with day trading, MLM, ecom, sales gigs, or whatever else, hype man says you can make money with this. It's all about taking non-binding ownership of a house and then flipping it, quickly, without risking a single penny.
"My simple three-step system is designed to get regular, hard-working Americans, like yourself, through this loophole, so that you, too, can flip houses in a day and get rich in real estate!" the hype man says, peeing all over truth in advertising. "So if you want to semi-retire next month, or retire your spouse, or start building a fortress of wealth that keeps your family secure and taken care of for decades, or you just wanna make a bunch of money on the side for any reason? Then listen up."
Hype man finally introduces himself as Cameron Dunlap. Says he's done more than $100 million in deals over the years. And his so-called One Day Flip's got something to do with finding folks who're about to foreclose on their home, offering to rescue 'em by buying it at a fair price, then going and finding a cash buyer who'll pay a little extra so you can pocket the difference. But it gets better. Cameron, himself's, willing to fund any deal you bring to the table. Cost of program? Who cares? What I just sat through was absolutely sickening.