Jeff Baxter claims you're five minutes away from accessing all the tools, templates, and training that you'll need to start a profitable online business. "Not only that but I actually guarantee you'll make your first sale with this online business startup kit within 30 days or you don't pay anything," Jeff says, strategically sitting by one of his ClickFunnels plaques, looking sharp as ever in a navy blue suit. Keep reading for my Agency Master Academy review.
"If you're watching this video, chances are, you've been wanting to get an online business off the ground but maybe you just don't know which business model to choose or who to trust," Jeff continues. "And that's why I've decided to remove as much of the risk as possible by providing you with the same exact business model that helped me to break free years ago. And I even guarantee your first sale with it as well. Now this business has nothing to do with affiliate marketing, Shopify, or even Amazon FBA."
"Now while those business models can work, the profit margins typically are way too low in order to put you in a position to comfortably work from home full-time. Instead, what I do is online advertising for business owners. Basically, this is where you're helping local businesses to get more leads and sales by setting up simple ads on social media. The business owner pays for the advertising expense and they even pay you as well to manage the campaigns. Which could be upwards of $3,000 per month."
"So five clients even at $2,000 per month is a solid $10,000 per month business," Jeff explains. "And that's on the low end of what you could potentially charge or how many clients you could actually get. In fact, the skill sets that I picked up from this particular business model allowed me to receive the award that you see right beside me [the cringe is real] and become one of the very few online entrepreneurs to be inducted into the Two Comma Club, which is a small group [actually, they hand these things out like candy] of marketers who've verifiably made over 7-figures online."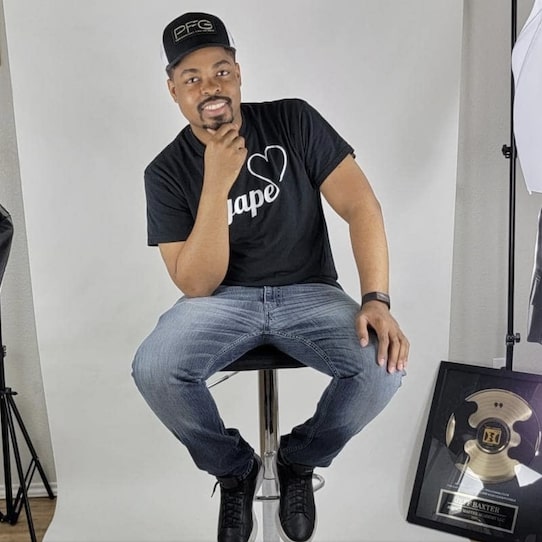 "Not only that but I've been able to consistently generate over 6-figures per month in my online business [how much of that is from course sales?] and have been fortunate enough to teach over 200,000 students [doubt it's that many] how to make an honest living from home as well," Jeff brags. "Now, my team and I have just released a complete business suite that gives you training, tools, and templates to get your social media marketing agency off the ground fast."
Inside Jeff's so-called Agency Master Academy, he'll be showing you step-by-step how to launch your own SMMA from scratch. You'll also get swipe files, clonable funnels, done-for-you client agreement forms, email follow-ups, and more. And then, once again, there's that guarantee. If you don't land a paying client within the first month of joining, Jeff will happily send you your money back. Simply put, if this doesn't work for you, Jeff doesn't feel as though he deserves your money.
His way of letting you know he 100% believes in this offer he's put together. He knows it'll work as long as you do. Oh but it gets better. 'Cause if you buy now, Jeff's gonna give you an "exclusive discount." But only if you hurry [wink, wink]. It's a one-time payment of just $7. Which, yeah, I s'pose that's a smoking deal, but how many thousands of dollars worth of upsells will you be presented with after that? I mean, you don't think Jeff's making $100k+ a month off a buncha $7 sales, do ya?