Payton Welch is back with another YouTube ad for Inbound Closer. Let's go through it together. See what we see. Rate the level of transparency and honesty. Determine whether or not you can trust Payton and whether Inbound Closer is legit or not. "Hey, check this out!" an excited Payton begins in a selfie-style video. "How much money did you make last week?" he asks one of their sales guys. About three grand, the guy answers. What about the week before that? Five grand, he claims.
And the week before that? Payton keeps pressing him. Four grand, he says. Payton approaches another member of their sales staff. Grills him. Thirty-five hundred is what a guy named Nate made last week. The week before that, it was forty-two hundred. Another guy, AJ, did five grand the prior week. Seven the week before that. Prior to working with The Sales Mentor, AJ ran a mattress store and would net maybe ten Gs a month. He's now doubled that.
Payton turns back to the camera and continues, "Every single one of my students that you see here committed to the process, and learned this one high demand skill. And sure, it took some work. But not as much as you might think. In fact, most of them had full-time jobs. They don't anymore. When they first started, they could commit only like sixty minutes a day to learning this high demand skill."
Do you have an hour a day to spare? Are you coachable and willing to take action? If so, Payton says he has put together a very short, super detailed, and entirely free training session to go over this one high demand skill. Which, we already know it's doing big ticket phone sales for courses and coaching programs. Then he addresses the elephant in the room. Scroll down for that.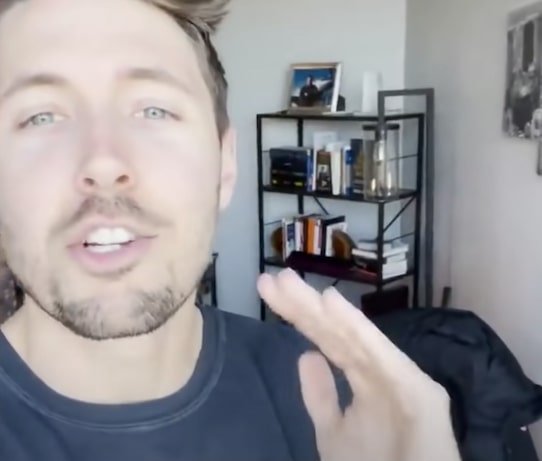 "If you think this is some scam or something weird like that, we've had, literally, hundreds of students go through this program and make enough money to quit their nine-to-five," Payton reassures us. "Now, the most important thing that I could tell you to do right now is just to click on this link in this ad. Because, the reason why this works so well right now is because very few people actually know about it."
If you keep ignoring these types of make money online ads, Payton warns, you'll get left behind. The smart ones who click, opt-in, and watch his free training will go on to enjoy multi-thousand dollar commissions and you won't. Or, you could always join them. Payton is happy to show you how to fire your boss, and do so quickly. Swallow your skepticism, click the button, register, and simply repeat after him.
Short on money? Don't worry. You don't need a lot. No experience? No problem. "Click on this ad and let's get started." With that, the YouTube ad comes to a close. My thoughts? I don't think asking their sales team what they're making is a typical result. Payton Welch, along with his brother Taylor and business partner Chris Evans, are better at this than the wannabe guru you'll be selling for. I also think a lot of people do know about this opportunity; mostly because they've spent millions advertising it. Other than that, one of the better ads I've seen for Inbound Closer.