Timothy Sykes is a penny stock trader who has turned roughly $12,000 into nearly $5 million dollars. You've probably seen him on social media trading from his laptop in all sorts of breathtaking locations around the globe. "And I've been all over the media 'cause frankly I have a big mouth and I love talking about this stuff," he admits.
Every Sunday Timothy Sykes sends out a free watchlist for all the hottest stocks in the coming days. One jumped 126% and another shot up 231%, Tim claims, after he featured them on a previous watchlist. "Every single week, I'm gonna be sending you the top three stocks," he explained in a new YouTube ad. "Now there are thousands of stocks out there, but I narrow it down to just the top three."
Even better, it's free. "I want to provide you value. I want to find you the hottest stocks in the market every single week. I wanna show you what I can do so that eventually you can sign up for my premium services too. I love it. I want you to be prepared, ahead of time, like very few people are," Tim says. And with that, he asks you to click below and enter your email to sign up.
Here's what you get as a Tim Sykes Watchlist subscriber: a crash course on penny stocks, which, Tim points out, lets the little guy (who can't afford to buy shares of Amazon) get in on the action; a thoroughly researched and actionable watchlist of Tim's top three penny stock picks, sent out every Sunday; and access to Tim's most popular tools and trainings. Again, all it takes is an email address, and you can unsubscribe at any time if you get sick of it.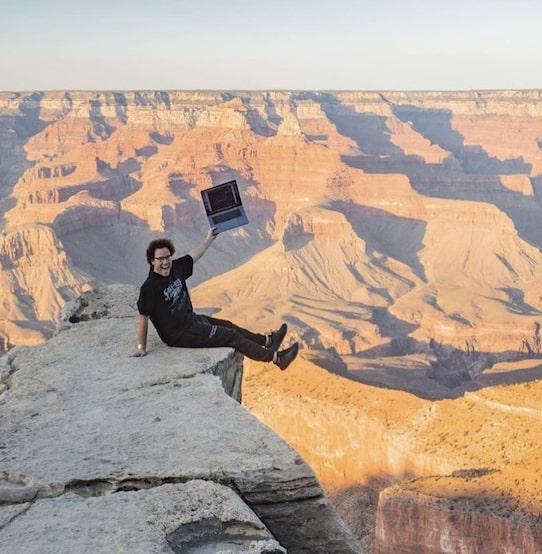 Even though it's risk-free, I wouldn't bother opting-in to Tim's Watchlist. There are three reasons I say that. First, Tim and his handful of millionaire mentees are the exception, not the rule. Most penny stock traders are left penniless. According to Investopedia, a lack of history and information, low liquidity (meaning, even if Tim's right and a penny stock spikes, there still may not be enough trade volume for you to get it sold in time and actually realize a profit), and frequent scams make penny stocks incredibly high-risk.
The second reason I'd stay away is that Tim openly admits his real motive: to upsell you into his pricey programs, some of which cost upwards of $5,000 or more. And make no mistake: it's the courses and coaching that pay for Timothy's luxurious lifestyle, not penny stock profits. So don't expect this Watchlist to turn your Instagram feed into something that resembles his.
Finally, there are smarter, safer ways to take a small amount of money and multiply it over time. For example, take what we do: digital real estate. You can launch with as little as $500, and turn that into a handful of virtual rental properties that pay you at least a few hundred bucks a month, each, for years to come. No, you won't get rich doing this. No, it won't happen fast. But it's a proven way to make enough residual money to knock out a few bills for you or even replace your 9 to 5 income. Assuming you do the work and stick with it, that is. For more, see below.