Dylan Miller knew early on that he didn't want to settle for the constant nine-to-five grind. He didn't want a job title, and whatever salary came with it, to determine his worth. He knew he wanted to be his own boss. But how? He set off on a journey to find something that could provide the time and financial freedom he craved. In the summer of 2014 he uploaded his first YouTube video. Read on for my Tube Money Masterclass review.
YouTube went well for Dylan. Real well. In year two, he launched a second cash cow channel. That one was profitable too. So he kept going, kept rinsing and repeating. Fast forward to today. He's got thirteen different YouTube channels bringing in mostly passive income. He has perfected his process over the years. Now he's on a mission to help thousands of like-minded individuals follow in his footsteps. But don't worry, it's not what you think.
You're not going to have to become Graham Stephan or Meet Kevin. Dylan says he got two hundred and six million views on YouTube last year without ever showing his face. It gets better. He didn't even make a single video himself. Anyone can do this. Even you. You can work from home, make money on YouTube, remain anonymous, and outsource the entire video creation process for pennies on the dollar. Sound too good to be true? Let's hear him out.
Dylan's cash cow strategy works like this. You come up with a mass appeal idea for a channel. Typically a top ten style of channel. Top ten NBA dunks this year. Top ten tropical vacations. Top ten most expensive supercars. You get the ideas. Then you download free-to-use stock footage that goes with each video topic. Top ten biggest houses, for example. You mash the clips together, hire a voiceover actor, upload, optimize, and start enjoying ad revenue.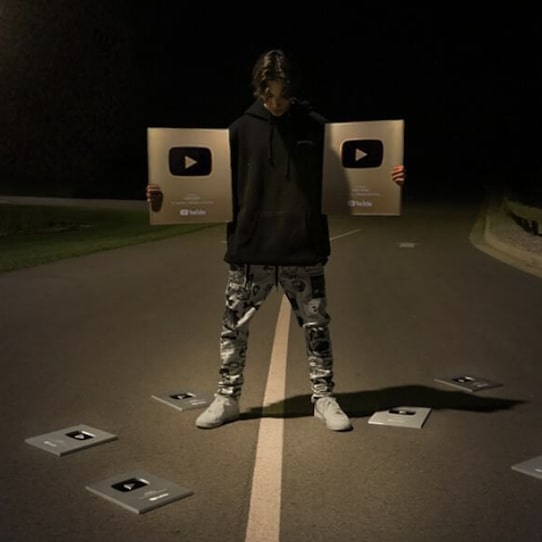 Still sound like quite a bit of work? You can automate everything by creating training and systems and then hiring cheap virtual assistants to do it all for you. But what niche should you go into? Where do you get this stock footage? How long do the videos need to be? What should you have the voiceover talent actually say? Do they need a script? How do you do your thumbnails? Titles? Descriptions? Keywords? How do you get ranked in YouTube as fast as possible? How do you get paid?
Dylan answers all that and more in his new course called Tube Money Masterclass. Inside there are six video modules that break everything down step-by-step. In addition, there are ranking hacks, fill in the blank templates, a top secret viral video method, a private Facebook group where you can ask questions, as well as a chance to go VIP to get personal mentoring from Dylan. The cost is four hundred and ninety-seven dollars. Ninety day money back guarantee.
One member, Camden, went from grocery store worker to YouTube success in just five days. His first video is already at thirty-one hundred dollars in estimated AdSense revenue. Dylan's biggest testimonial is from a girl named Theresa. She went from failing at several online businesses to making thirty K a month thanks to Tube Money Masterclass. My one and only objection is that I've seen quite a few courses teaching the same thing. Just wonder how long before it's too crowded.