Justin Ho believes an economic recession is looming. But it can be a good thing if you know what you're doing. Because, with market volatility, comes opportunity. Instead of trading stocks though, he recommends forex, which has an average daily trading volume of $5.1 trillion dollars. That's 60 times bigger than the stock market.
Justin hammers home his forex point, saying how he'd rather be a small fish in a massive market than the opposite, which is what most traders are gunning for. Justin is the founder and CEO of Vincero Investment Academy. He has more than seven years of institutional trading experience. He's worked at major investment banks such as JPMorgan, Morgan Stanley, and DBS Bank. He's also a chartered financial analyst (CFA) and holds a master's degree in finance and economics from the London School of Economics.
That's an impressive resume, but can he really teach complete beginners how to consistently beat the market, with very little risk, copying his plug-and-play system, like he claims in his advertisements? Determined to find out, I signed up for his free Vincero Trading Masterclass. What follows is my review of that training and why I wouldn't recommend you buy his paid program.
The webinar begins like all others. Justin asks where everyone's from. He tells attendees to type "income" in the chat box if they're excited about making more money. He brags that, in under 15 minutes a day, he has used forex trading to build his bankroll past seven figures. (He does not show any proof.) He says anyone can do it. Even you. In fact, you can expect to make an extra $1k to $12k per month modeling his proven forex formula.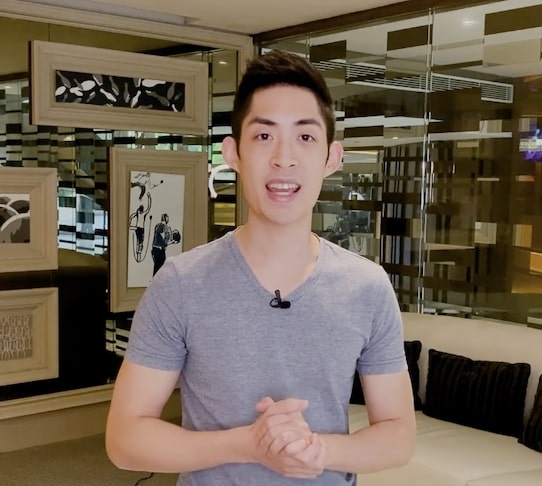 Justin shares a Warren Buffett quote: "Risk comes from not knowing what you are doing." Which is ironic because Warren Buffett would never advise trying to get rich quick doing forex. His advice has always been to buy a low cost Index Fund that models the S&P 500 and hold it long-term. The longer the webinar goes, the more frustrated I become with Justin. Given his background, I assumed he'd be different than the gurus he likes to take jabs at. But he's just like them. Full of cliches, contradictions, and time wasting.
Sixty agonizing minutes into the presentation, the only thing I have learned about FX trading is that you can do it 24 hours a day. Good to know. But if Justin doesn't get to the point, I might die of boredom. Eventually, he gives a high-level overview of his strategy. It's super vague. And majorly oversimplified. This only makes me more skeptical. Justin plays yet another clip of one of his students saying nice things about him, as if I don't have Netflix to watch tonight. I'm beyond annoyed.
Finally! I reach the end. Here's the pitch: Vincero Investment Academy costs $997 per year. Personally, I wouldn't pay $9 to enroll. There are three reasons I say that. One, the only people making big money in forex are the ones who sell a "how to make money in forex" course, like Justin. Two, I found it insulting how he rambled on and on about nothing; yet, I'm supposed to believe I can learn from this guy and do everything he teaches in 15 minutes a day? Please. Three, if I wanted to gamble, I would take my money to Vegas. At least then, when I inevitably lose, I'd walk away with a good buzz.