Zach Calhoon is the owner of CloudPano, a software company based out of Houston, Texas that offers 360° virtual tours. If you're a freelance photographer or a digital media provider, and you'd like to increase your profit and impact while freeing up your time? He wants you to know about his so-called Virtual Tour Profit System, or VTPS for short. Apparently, you can set up and sell virtual tours to clients and charge them around $1,000 a month for this service.
"We're gonna utilize and leverage virtual tours to get inside the door and then we're gonna upsell and scale high ticket services," Zach says. "But the thing is, you must make sales. No matter what kinda cameras you use, no matter what software you use, you must make sales. Sales are king. And you must be able to produce them on your own. No one's just gonna hand you money, right? So it's important to have some kind of inbound strategy to have customers come to you."
So after you've validated your niche and offer, Zach recommends you try out PPC ads, Facebook ads, ask for referrals, use organic social media marketing, whatever it is. Just get qualified, interested people coming to you. Then you add in an outbound strategy. Emails, calls, showing up in person, snail mail, or whatever else you wanna do to make transactions happen faster. Ideally, as you master media buying to build your own book of business, that's a skill you can then offer your future VR clients, right?
So say you get a sale for a 360 virtual tour. Cool, now what? "Well, you have to book a VR tour," Zach explains. "You have to make an appointment, schedule a time, send an invoice. Which means, your first hire should probably be a virtual assistant, a VA. Someone in the Philippines. Let them do all the administrative tasks so you can focus on sales. Then you can contract someone hourly to actually shoot the virtual 360° tour for you. That way, you can be at your son's baseball game while they do the work."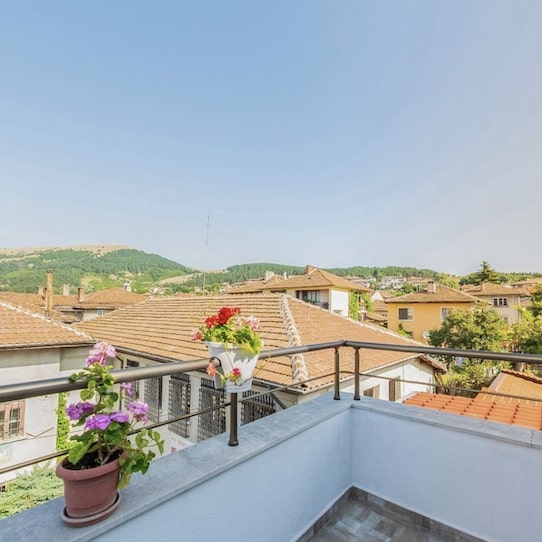 What else? You'll need what's called a post-processing team that kinda takes the photos and makes 'em look all pretty. From there, they can add 'em to Cloud Pano, which you can white label and make it look like it's your own. Your logo, your domain, et cetera. Anyways, then, when it's all polished up, they'll send your client a link where they can access the virtual tour. Now here's where you come in again. Follow up with them, ask 'em how they liked it, and then feel 'em out: what other needs can you help them with?
Do they need to rank higher in Google Maps? How 'bout some SEO work? Growing their Instagram following? Running some TikTok ads? Whatever they need, you can sell that to them and then either fulfill it yourself or use your existing team or find new independent contractors who're experts at those things. FYI: Zach's favorite and most profitable upsell is just basic lead generation. That's where you build some landing pages, run social media ads, and then forward those leads to the client. Boom. Lead gen.
Following this Virtual Tour Profit System, all it takes is 4–5 clients and you can make $6-, $7 grand a month pretty easily, Zach claims. "Listen, your goal is not to run around town all the time, photographing tons of locations, and never really being focused on a niche. You're gonna get burnt out. So yeah, you could do this all yourself. But I'd rather show ya how to source, and get back your energy, your time, and the VTPS system can do that for you." See pricing, reviews, and more at CloudPano.com.