Ecommerce Empire Builders CEO Peter Pru claims Graham Stephan has a Shopify store that made over $273,000 with zero dollars in ad spend. It's for Graham's coffee brand, Bankroll Coffee, apparently. In a recent YouTube video, Peter pulls up BankrollCoffee.com and offers his two cents. "First things first here, I do really like these offer stack images that they put together. It looks really really nice. They're kinda showing lifestyle images. Really clean, right?"
"They do a good job of showing all their different versions [aka flavors] of the coffee," Peter continues. "Really easy CTAs [calls to action, like if you want someone to click somewhere]. Shop, Our Story, Subscribe & Save. Not too much else going on. He's [Graham's] a really big personal brand. So the people purchasing this product are gonna be people that already watch his content, right? But somebody random on the internet isn't gonna buy unless the product's marketed effectively."
"And that's what we, at Ecommerce Empire Builders, would be doing. We'd set that up. All through our funnel and through direct response, okay? If I scroll down, there's a section called Our Portfolio. This is really cool that they added that there. So this is all their different coffee brands. Which is fine. That's fine for a store to have that. But if we were to build their funnel, we'd always highlight, like what's the 80/20 here, right? Like 80% of all the sales from this store are coming from 20% of the products."
"So those would be the ones we'd wanna highlight on the front-end," Peter continues, "and then maybe upsell the other different flavors on the back-end. Order bump some sorta monthly subscription, right, like maybe a variety box or something like that. What else? There's some features and benefits, a hero image with Graham in there, and then they ask you to join their mailing list. And then, at the very bottom, they show there's a ton of different ways they can accept your payment, which is cool."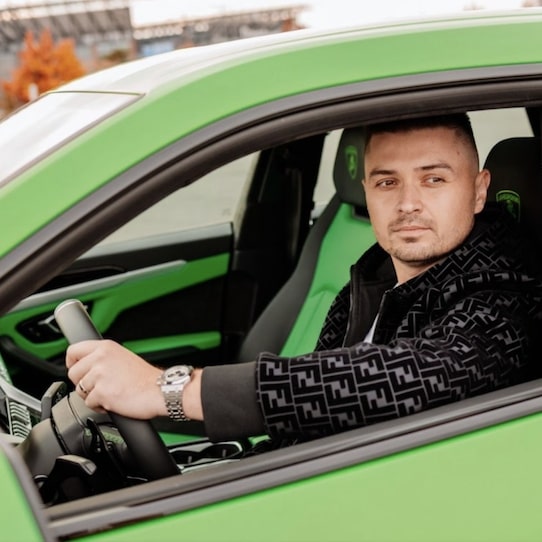 Overall, Peter's quite complimentary of Graham's store. But he does see room for improvement. For example, on the All Products page, there's just a lot going on. You can buy a Double Wall Tumbler, Diamond Ice Molds, a Stainless Steel Straw Set, there's a BRRRR Cold Brew Kit, and it just goes on and on. All cool stuff, all relevant to coffee, and thus the brand, but it's almost dizzying, right? Peter would instead take people through a high-converting funnel focused solely on selling their top coffee flavors. Take all the decision-making out of it.
Plus, you always wanna be collecting email addresses, phone numbers, ways you can follow-up with these people so that, over time, you can turn non-buyers into buyers, right? Peter also thinks Graham's descriptions are a little on the weak side. There's like a couple sentences on what you're about to buy, and that's it. And then the pictures could be improved. Maybe more photos of Graham, himself, enjoying the coffee, could help boost conversions a bit, ya know? And, when you go to purchase, there's no "Hey, wanna add this to your oder?" type of thing. Which is just easy money Graham's leaving on the table.
If the average person's coming and only spending $13.99 for one of Graham's Make It Rain bags of coffee grounds, by the time Graham fulfills that order and ships it out, there's just not a lot of margin left. After submitting payment, however, Peter was pleasantly surprised to see an exclusive Bankroll Mug being offered, for $8, if you beat the countdown timer. That'll help profitability, but why not add 1–2 more? And then pitch 'em the Subscribe & Save option and make it irresistible? Those are Peter Pru's thoughts, anyways. What do y'all think?