Caleb Maddix knows where you should invest your money. YouTube. But not in the traditional sense. He's not suggesting you should go buy Google stock. Rather, apply his YTA Method. It's like real estate investing, only, with videos and channels as opposed to houses and buildings. And you don't need to be the star. Your face won't be on camera. You won't have to run annoying YouTube ads like he is here. No editing or tech skills necessary. Legit? Read on.
Caleb claims one of his friends has used the YTA Method to create 2,000 streams of income. And he's adding 12 additional streams per day. "Guys, I really believe the YTA Method is the greatest opportunity of our era," Caleb said. "So if you're someone that has some money you want to invest, click the link below and see if you're a good fit for our 100% done-for-you service."
In a painfully-long recorded webinar that Caleb pretends is live, Russell Brunson Jr. explains why the new way of making money on YouTube has eclipsed the old way. You see, being a real YouTuber is hard, expensive, saturated, slow, and you wake up to hate comments every morning. But with YouTube Automation (YTA), you skip all that and just earn money.
Caleb discovered the YTA Method thanks to his friend Devon; the one who's done it over 2,000 times. The more Devon told him about what he was doing, the more Caleb licked his lips in anticipation. Not because Caleb wanted to go do it himself. That wouldn't be greedy enough. I imagine his thought process went something like this: "If I can con Devon into creating a course on this, I can hype it up and make millions!"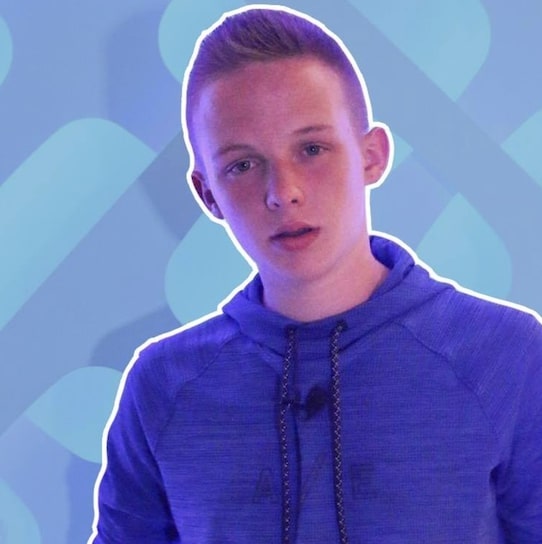 That's how the YTA Masterclass was born. The eight week course walks you through Devon's YouTube Automation process step by step. He'll teach you how to find faceless YouTube channels that are getting millions of views and thus making really good money; create a similar channel in the same niche; hire a cheap virtual assistant to recreate their top-performing videos (closely modeling their content, length, title, description, thumbnail, everything); then rinse and repeat, scaling to desired level of passive income.
There are checklists, SOPs, software, tools, support, and all kinds of bonuses as you'd expect. The YTA Masterclass costs $997. Obviously. Caleb says there's a 30 day money-back guarantee but I wouldn't hold your breath. If you couldn't already tell, I'm not a fan of Caleb Maddix. He's a professional pitchman. He just spent three hours trying to convince me YTA Investing is "the greatest opportunity of our era," but doesn't even do it himself? C'mon.
The model is trash and Caleb knows it. If you pay a two-dollar-an-hour VA in the Philippines to slop together some videos, you will not make millions like the premium channels you're copying. Speaking of which, of course this sociopath doesn't have an ethical issue with this. I mean, putting your own spin on a winning strategy is one thing; but shamelessly swiping someone's entire livelihood is another. Plus, there are only so many faceless niches. Soon, won't every quote-unquote YTA Investor just be stealing from each other? So stupid. But I look forward to whatever life-changing opportunity you stumble upon next week, Caleb.