Eric Cipolla says Shopify experts aren't gonna tell ya to sell quality products with low competition. Or to run traffic that taps into people that are already looking to buy these products. Or to build relationships that set you up for long-term success. Nope, they're all teaching the old, outdated dropshipping model. Resulting in razor-thin margins, copycats galore, and inconsistent income at best. So how are you gonna win… if you just do what they're doing?
"You won't," Eric says bluntly. "You think you will. You think you'll pick a similar product and launch a similar Shopify store and run a similar Facebook ad and soon you'll have the freedom to travel and spend your time doing what you wanna do. And then none of it comes true. Not for you, not for anyone. I know because I did that. And I spun my wheels for over five years and didn't get anywhere. Until I made a very small tweak and in just under 12 months, made $286,461."
What was the tweak? Instead of selling low-ticket products, he partnered with luxury brands to sell their high-end items. This made it much easier to see steady profits and then scale to 6-figures. Best of all, there was no product research, no need to sell hot garbage from China, and no Facebook ads required. Eric's formula works in today's market. And it'll keep working well into the future, he believes. But if you're doing eBay, Facebook Marketplace or the usual way of dropshipping on Shopify, you're on borrowed time.
"I had to learn this the hard way," Eric vents. "I bought all the courses. Everyone said they had the secret sauce and the most cutting-edge strategies. I spent hours a day studying their courses and trying to find a quote-unquote winning product. And I thought I finally found products that would actually convert and make sales for me. That is, until I started to run Facebook ads to them. I spent thousands of dollars; I was never able to scale let alone become profitable. I was about to give up on my dream altogether."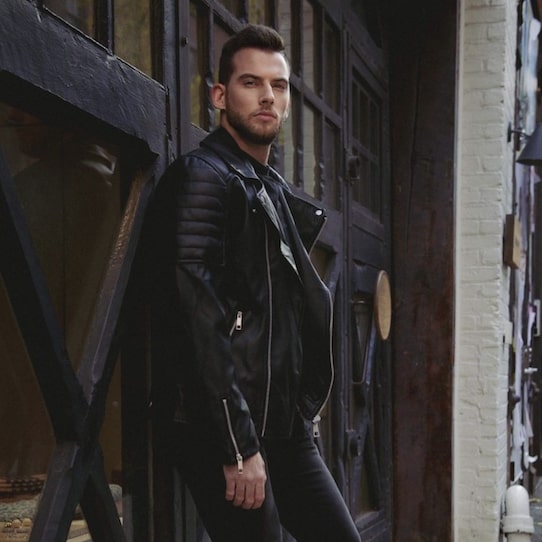 Eric decided to give it one last shot. After three months of research, he came up with a concept he thought would give him the best odds, called High-Ticket Piggybacking. On paper, it would eliminate all the problems he was running into before. Because he was gonna be piggybacking off of all the hard work of quality brands with great products at steeper price points. And since he would be getting exclusive rights to promote these products, he could operate at significantly greater profit margins.
"What if we found trusted and credible luxury brands that sold high-ticket products ranging from $500 to $10,000 or more per item?" Eric says. "And then sell them to people who are already looking for them on Google? That would make the sales process extremely simple, right? So simple, in fact, that your store and the product page would basically do all the selling for you. Combined with the massive profit margins of 20- to 40% net on average, and the fact that traffic from Google is far cheaper than Facebook?"
"You've got a winning formula for selling on Shopify. I was hesitant to try this new way at first, but I had nothing to lose. So I applied to my first two new suppliers and within a week I got approved. I turned my Google ads on and in the first month only made one sale. But this one sale made me $4,500 in revenue at a 20% net margin. The next month I did $16k. And in that first year I did $286k." Eric reveals all this and more in his 6 Figure Shopify System. Cost is just $11.60 today. But be ready for lots of upsells.