Benjamin Tan is a millionaire Amazon FBA seller living in Singapore. In a promotional video for LeapVista, he had this to say: "We are officially entering into an economic recession. Millions of people are losing their jobs or being forced to go on paid leave. But Amazon just announced that they're hiring 100,000 more employees in the U.S. during this crisis. And it doesn't take a genius to figure out that this crisis has increased Amazon's business. And there has never been a better time for you to start selling on Amazon."
Benjamin continued, "And while my heart goes out to everyone who has been affected [by the pandemic], I feel a great sense of relief for many of my students who started building their Amazon business months ago, as they now have an online business supporting them when the world is entering into such uncertain times."
Benjamin is grateful for the position he's in as well. Just a few short years ago, he was a struggling real estate agent. On the side, he and his wife ran a brick and mortar "escape room" business. If he didn't pivot and start selling on Amazon, he could've lost most of his income. Don't let that happen to you; it's not too late for you to get in on the action, he says. Here's why.
Amazon.com gets more than 200 million visitors a month. Quarantines and fear of unnecessary exposure will only add to that number. And even when things get back to normal, if they ever do, Benjamin believes people will continue ordering everything they can off Amazon because by then, the habit will already have formed. Bottom line, Benjamin sees no reason you, too, can't get your slice of this trillion dollar pie.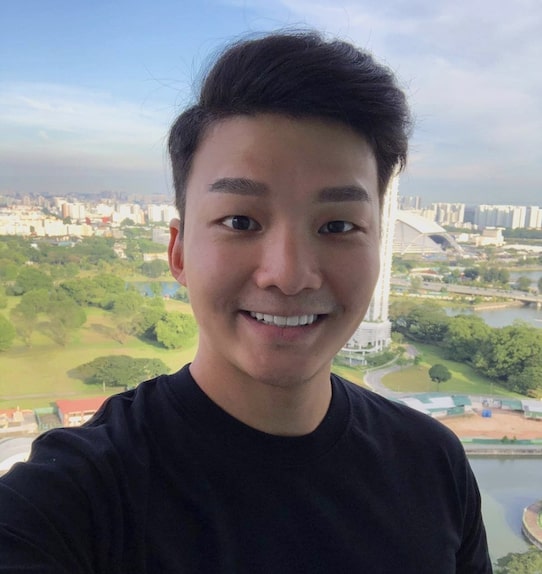 That's where his course, AMZ Elite Masterclass, comes in. It will teach you, step-by-step, how to start selling on Amazon. You do not need any previous experience. Nor do you need any technical skills or huge up front investment. Not only that, you'll learn Benjamin's closely guarded secret that allows him to consistently source viral and profitable products, while Amazon FBA takes care of the storage, packing, and fulfillment.
After reviewing Benjamin's background, track record selling on Amazon, and everything that's included in AMZ Elite Masterclass, it certainly seems like a safe investment if you're all-in on Amazon FBA as a business model. For me, like I pointed out in my review of Tom Wang's FBA Masterclass, I have my concerns.
With all the new Covid restrictions, I wouldn't feel comfortable sourcing products from China. I would worry about delays, poor product quality, just overall inconsistency because of factories shutting down or running at reduced capacity, as well as shipping limitations.
And nobody ever talks about how to get reviews for your products on Amazon. Yes, you can fake them. Have your friends write some. Buy some. But I wouldn't feel comfortable doing that. Not only is it unethical, but it could get you banned from selling on Amazon. Then what? To be fair, I have no idea what Benjamin tells you to do inside of AMZ Elite Masterclass, but I'm just thinking out loud here.
Finally, cost could be a deal-breaker. Contrary to what Benjamin says, a lot of experts recommend you have $10k to $15 to launch. And think about it. By the time you pay for AMZ Elite Masterlcass, software, tools, your first round of inventory, plus ad spend, it adds up. With those things in mind, perhaps, before you go, you should take a closer look at our business model.