Mike Brusca and his partner Joe are the guys behind Build Assets Online. The longer you try to drop ship cheap products from China, they say, the more money you're gonna waste. There are thousands of U.S. suppliers with high quality items you could be promoting instead—and making a lot more per sale. For example, they've sold clawfoot tubs (bath tubs that stand on four little legs) successfully in the past, earning up to $600 per sale. Crazy, right?
After getting some steady sales, they then flipped that site (which sold a few other things as well) for $133,000. Another example they've done well with is conference tables. Which brings up a major mistake dropshippers make: they try to sell everything, no matter what it is, with a Facebook, Instagram or TikTok ad. But what Joe and Mike figured out is that Google ads are straight butter (*RIP Stuart Scott) for these higher-end products. And the traffic's evergreen. The ads'll show up whenever someone Googles it.
Anyways, they listed other office items on that store, built it up a little bit, and sold that one as well. This time for like $80 Gs. Oh but there's more. They also crushed it with—get this—kegerators. Yep, just what it sounds like: refrigerators for kegs. Sprinkled in some related products, scaled it, sold it in an off-market deal for about $108,000. So yeah, they know what they're doing. And they want you to check out their Online Asset Playbook—for creating 7-figures in digital assets, from home, with no prior experience.
Of course, that leads to the catch: a sales presentation for their Elite Fleet Plus coaching program. "It gives you access to everything in the Build Assets Online universe," Joe explains. "So you get access to all of our courses (our dropshipping course, our Kindle publishing course and our blogging course), plus our Discord community, plus 1-on-1 coaching. It's the best online education you could ever invest in. That's what we've designed it to be. No one's ever done this before, no one's actually implemented this many business models."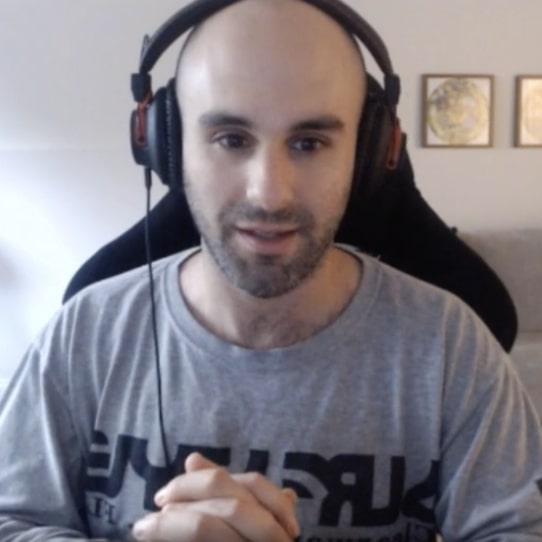 Mike chimes in, "And we've really focused on business models that you can scale and that you can sell. So everything we talk about, everything we make courses on, it all has one big long-term vision. And so that's why we decided to really merge everything together. We want our students to now have everything so they can focus on really building that big online portfolio. And with our Discord community, you can ask us questions, in private, without revealing your niche and store to the entire group."
"You're getting over $20,000 in value," Joe says. "And that is not an exaggeration. And we can only take on so many students at a time with the way we're doing things. Because we have to integrate you into the chat and it's a whole process. So basically, there's limited spots available. When the timer goes off or the slots fill up, it's gonna be closed. And it might open again soon, it might not. All depends on how busy we are and all that stuff. So if you're interested and it's open, I recommend you buy now."
Price is $2,499 for the regular package or $4,999 for the mack daddy mentoring package, which comes with way more 1-on-1 access. I like these guys. Good 'n' nerdy, they walk the walk, they do things their way. But I'm not gonna lie, I think it's gonna hurt your ability to succeed by giving you all these random courses that teach different business models. It's distracting. It's keeping you from picking the single best business model (for you) and going all in on it. Just my two pennies.