Dan Henry has five keys to scaling your digital product. Be it a course, coaching program, or mastermind. These are the same five keys that he used to scale his own e-business to over fifteen thousand customers. Want people to freak out if they don't buy from you? Want to make your company easier to run? Want to cut back on refunds? And virtually eliminate support tickets? How about doubling conversions by ripping out ninety percent of your funnel? Scroll down for my Digital Millionaire Secrets review.
I like Dan Henry. He's brash. Tells it like it is. He's got this part dork part Don Draper sort of thing going. He makes millions but he's humble enough to admit when he messes up. He's achieved a lot at a young age. My only knock is that he's a bit too marketer-ish at times. Countdown clocks and such. But if you can look past that, and you're in the digital marketing space, you can learn a lot from him.
Secret one in this presentation is to do a scale test. Create a minimum viable product. Do it quick. Now run some traffic to it. See if it sells. If so, how well? What was the ROAS? Ideally it's at least eight times that which you put in. If not, if it's closer to two or three X, when you scale up you'll whittle that down to nothing. Acquisition cost always goes up when you slam the gas on paid ads.
Secret two is to charge high high ticket. The price point alone weeds out lower level people. The ones who do enroll are more likely to get results, leave you alone, and show their appreciation with positive reviews. Not only that, but it's more efficient. You can gross less and still net more; mainly because you'll get fewer refunds and chargebacks. It's the essentialist's approach to millionaire status.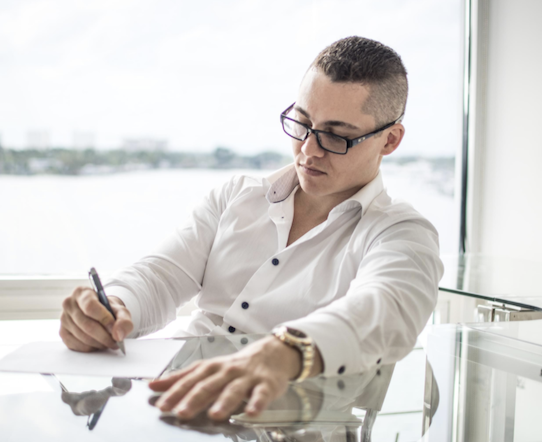 Secret three is switching to a simpler funnel. No clunky webinar. It's too techie to setup and forces people to jump through too many hoops just to hear the pitch. Dan prefers ad to opt-in to on-demand video. Couldn't agree more. Heck, as of right now, we've even removed the opt-in. Anything you can do to make it easier, more convenient, less annoying for your prospects, right?
For secrets four and five and to potentially apply for Dan's Digital Millionaire Coaching program, go poke around his website, maybe hop on his list. He doesn't say how much it costs. Based on secret two, my guess is it's not exactly cheap. It could certainly be worth the investment though. Assuming you're someone who is qualified to package up your expertise and charge thousands for it. Not everyone is.
For those who are not, you might like to learn about our little laptop business. We make small, simple websites and rank them in Google for specific local services. "Emergency tow truck Wilmington, North Carolina," for example. When people start finding the sites, we add a tracking phone number and forward the calls to a business in that city who we've partnered with. Affiliate marketing minus the competition. All the work is done up front. Then it's pretty passive. Click below to watch case studies.