Selling stuff online? You've got options. And yeah, eBay's not a bad place to start, but it's gotten way more competitive over the years and they keep changing their policies and so, many sellers are over it. Here are the top alternatives. First and foremost—and this isn't gonna be a surprise to anyone—but you've got Amazon. They're the biggest and the baddest. They've got double the shoppers of eBay and those shoppers go back to Amazon.com to buy again and again.
Not only is there more potential to grow on Amazon, but they offer a done-for-you fulfillment service called FBA. They'll store your products in their warehouses, pick, pack and ship every order you get, even handle customer service. The downsides, of course, are that, compared to eBay, Amazon costs more to get started with and it's getting pretty cutthroat as well. It's full of copycats, shady sellers and competitors who have no issue trying to sabotage your store if they see you as a threat.
eBay alternative number two is just setting up your own store using a platform like Shopify. Many sellers find this appealing because now you don't have eBay or Amazon or anyone else telling you what you can and can't do. Nor do you have to cough up 10% of your sales (if you're on eBay) or 15% of your sales (if you're on Amazon). Plus, it's easier to build your own brand, right, and create an asset that you could flip one day for a nice multiple. Finally, you own the data, the customer list, etc., making it easier to get repeat business.
For those reasons, if it were me, this is the ecom option I'd go with. But having your own Shopify store is gonna be tougher in the beginning. Why? Because you gotta figure out how to drive your own traffic and build up enough desire and trust to get people to wanna buy from you. It'll take some skills to pull it off. Tech, design, branding, copywriting, marketing, advertising, sales, service. It's a lot—probably too much for newbies—but for anyone with digital marketing experience, the freedom and upside make it worth it.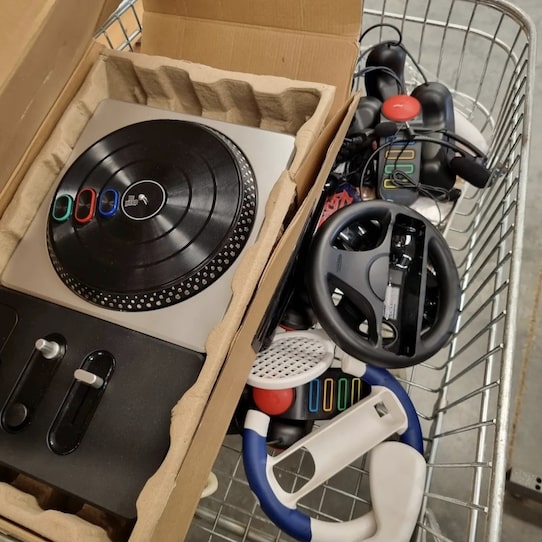 eBay alternative number three is Walmart, which is Amazon's top competitor. Their online sales have been growing by about 40% year over year the past few years. They also offer a fulfillment service that is similar to Amazon FBA. Although, unlike Amazon, they don't charge any setup or maintenance fees. Instead, you just pay a referral fee of between 8- and 20% whenever a sale is made. But Walmart makes you jump through quite a few hoops to get approved and they're a bit slap-happy, often banning sellers without warning.
So another option is Facebook Marketplace, where you can buy and sell items locally. And it reaches 1 billion monthly users worldwide. There's no listing fees. The process is much more simple and straightforward when compared to eBay, Amazon and Walmart. And they only take 5% of each sale, which is awfully kind of Zuck. The main drawback? Because it's so laid-back, it's got that Craigslist vibe. There's just more weirdos and fraudsters and haggling on prices, and you could end up wasting a lot of time if you're not careful.
Honorable mentions? Wayfair, Bonanza, Mercari, Etsy, Poshmark, Swappa, Ruby Lane, and Decluttr. All are worth looking into if you're not feeling eBay. It probably wouldn't be a bad idea to hop on as many of these alternatives as possible to decrease your risk of being wiped out with one policy change, ya know? Or, you could always just forget ecom altogether. Do something with better margins, that's less crowded, more long-term and more enjoyable. Doesn't exist, you say? Ah, but it does. Tap or click below.