Why Unified is redefining drop shipping. They have three main products: Ads, which is just done-for-you ad management; Funnels + Ads, where they switch your store to a high-converting sales funnel and then turn on and manage your ads; and then Dropship, which is the whole enchilada, rice, beans and bottomless margaritas—they literally pick your products, design your brand, market, fulfill, do customer service, ev-a-ree-thing.
Their website is absolutely fabulous, dahling. Beautiful red and black branding, big fat, easy-to-read fonts, calls to action everywhere—even when you click "See Plans & Pricing" they ask for your email. Well-played. If that's any indication of the types of funnels they build for you, they're off to a great start. But here's the real question. After you pay them thousands of dollars, are you gonna get anything even remotely close in terms of quality and uniqueness and attention to detail? Or is it just templated garbage they like tweak the headline on whenever someone buys?
According to one Reddit user, that about sums it up. "Run," wrote ThisAd8241. "It's a fraud business. They create clones of the same sites. Sell you the stuff no one else wants and then tell you you are in the ramp up period for months as you lose thousands and they get paid. They make you give a two-month notice [to cancel], and they keep stealing from you." Another user asked if that was from personal experience or if they were just making assumptions, but they never replied.
Why Unified had a case study with a guy named Steve, who apparently had a much better experience. "I started dropshipping about a year ago," he said. "I was selling like 5–10 products a month. It wasn't a lot but I was happy I was selling something. But I would say I was spending like $600 a month and only bringing back like $280. So after I swallowed my pride, I decided to go with you guys. I wanted to go with somebody who knew what they were doing. I did the Dropship Plan."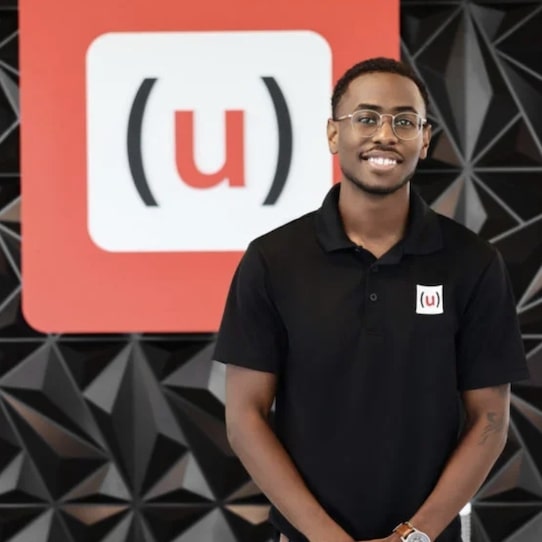 "So Why Unified set me up with a store," Steve continued. "Then after about a week, they set me up with a marketing plan. Showed me the store, the products, the numbers. It went pretty well. I realized that there was a lot of things I initially skipped out on the first time when I tried it on my own. After I approved everything, it actually went pretty well. I was pretty surprised, I actually made some sales on my first day. Honestly, they beat my all-time record in the first week, so I was really happy with that."
Steve went on to explain how they had him launch with $20 a day in ad spend, then double it to $40 shortly thereafter. By the end of month one, it sounds like he was making about $200 a day, although he doesn't say if that was before or after ad spend. But by the end of his third month, he had jumped all the way to $15k a month. The guy interviewing him kept lobbing it over the plate. He asked him what all he had to do to earn that $15k, and of course Steve was like, Basically just lounge by the pool while beautiful half-naked women fanned me with palm leaves and fed me pears. (I'm paraphrasing.)
Anyways, what's the future hold for Steve? He's doubling down on Why Unified's Dropship service. He wants to run it back 6–10 times, have himself a portfolio of successful dropshipping stores. Even if a couple of 'em fail, he'll still be making piles of passive income and he could even flip the profitable ones one day for a windfall of cash. I mean, seems like a legit case study. Just one person, but hey, better than nothing. Not that I would ever use Why Unified. Nothing against them, I just don't like the business model. Margins are too small.