Low Hanging System founder Rachel Rofe teaches people how to make money with print on demand products. She's had a lot of success selling such items on Etsy, especially, where she claims to have made more than 33,000 sales so far. "A lot of times I get questions from people just starting out about how to make money on Etsy starting from scratch," Rachel says. "So here's my best tips on how to make sales fast, on Etsy, for beginners."
It's unfortunate so many newbies give up on their Etsy shops within the first few months, Rachel says, because you never know, you might just be a tweak or two away from making steady sales. For example, review your store's stats. How many Shop Views are you getting? That'll give ya an idea of how visible your shop is on Etsy. If your Views are low, consider adding more (or better) keywords to your listing titles and descriptions. You could also promote your shop on social media to drive more traffic.
Another thing to look at is Conversion Rate. The percentage of visitors who come to your shop and actually buy something, right? If this is low, perhaps people can't find what they're looking for. In that case, make sure your titles and descriptions are clear, concise, and accurately describe what you're selling. Next, peep your Average Order Value. That's the average amount someone spends when they make a purchase from your shop. If it's low, you can do things like create bundles to bump it up a little.
What else? Always make sure your items are accurately and competitively priced. "So as an Etsy seller it's important to make sure that your prices are competitive to the market," Rachel says. "This is obviously gonna help you make more sales and grow your business. If you're doing POD, focus on the costs the warehouses are giving you. So cost of materials, production, shipping. And then you obviously wanna make a profit on each sale. But balance that with what other sellers are charging for similar items."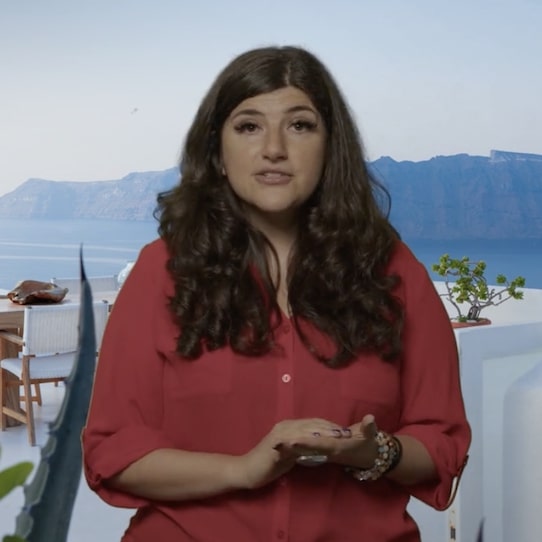 Another thing to troubleshoot is just the approach you take when it comes to your designs. "So yeah, you wanna simplify your designs and make more products in order to make more Etsy sales," Rachel continues. "I say this all the time. Simplify, simplify, simplify. It really can be easy. You don't need to have all these complicated designs. Simple, text-based designs do really well and you can create them and upload them to your Etsy store really fast."
From there, you can always improve your product descriptions. They're an overlooked selling tool on Etsy because they're your chance to really tell the story behind each of your designs and connect with your customers. You can also add new niches to your existing store. Get in on hot trends. "Adding items that are trending in demand can help you get new customers and boost your sales. You can also consider looking at your customers base and see what kinds of things they're already interested in."
Last, are you creating a following where your buyers already are? For instance, say you sell print on demand jewelry. That's gonna show well on platforms like Instagram and TikTok, won't it? So are you growing your audience on both of those place? You should be. And then, as your following grows, just let those people know whenever you're running a sale or offering some kind of special promotion. That's a guaranteed way to make money on Etsy. Follow Rachel Rofe on YouTube for more.