Instead of flipping homes, hundreds of real estate investors just like you are instead flipping rural vacant land. They're doing it all over the U.S. without leaving the couch. This, according to Adam Southey and Justin Silva from the Casual Fridays REI podcast. "Listen, I remember what it was like when I first got started in real estate," Adam says. "Not only is local competition stiff and saturated but the process of finding a deal is time-consuming, it's expensive, and very risky."
"It's usually not even worth the reward," Adam continues. "That's why, with rural land flipping, you can avoid your local competition, save money on expenses, do it anywhere in the country, and the best part is? With our process, you can get started at a fraction of the cost of traditional house flipping. Now listen, I know you've been told, in order to be successful, you have to do hours and hours of cold calling, door knocking or aimlessly driving around looking for potential opportunities."
"Not only does this cost you your precious time, but it distracts you from activities that'll actually move your business forward. So, what if instead, you could find tons of great land opportunities? Plus have everything you need to flip them and even access to partners to make sure you always get the deal done. This is the same process that my team has used to make millions this year alone, and now you have the opportunity to learn, adapt and implement it in your business as soon as today."
But you'll need the equivalent of that chick from Google Maps giving you turn-by-turn directions. And that's where Justin and Adam's Land Flipping Blueprint course comes in. You'll get a clear plan of action from two pros with years of experience. Plus tools, resources, systems and support. As long as you go through the entire course and take action and ask for help when you need it, there's no reason you can't hit your goals with this. No matter what the stinking economy's doing, right?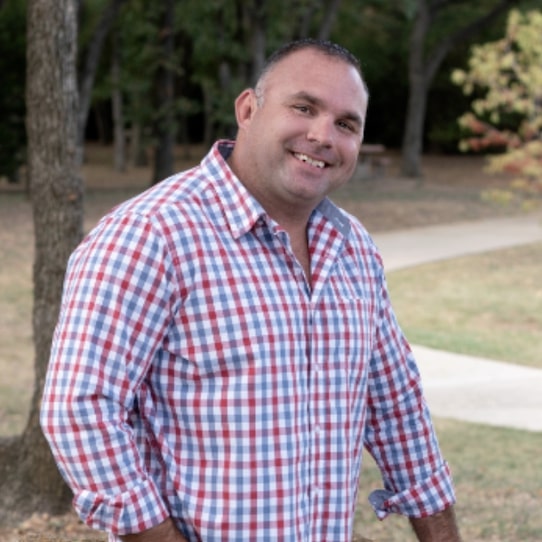 Here's the 30,000-foot view of what they teach. You select a market; send blind offers to all the owners of the plots of land that fit your criteria; the ones who're interested will hit ya back; you negotiate, close, flip for a profit, and repeat. "This is the model we use in your business every day," Justin explains. "And we wanted a quality program that showed you exactly how we do it. So we put our processes and strategies into a step-by-step video guide. We put quality first and had the course tested by investors with different levels of skill and experience."
"We made sure every person understood each lesson," Justin continues, "and if they didn't, we made sure to simplify and refine the lesson even further. We then did follow-up calls with the testers to ensure the final product was clear enough to be followed across the board. In the end, we not only had an outstanding course, but we had created a platform that addressed all the questions and fears an investor might have. The results and testimonials our course has gotten speaks for itself."
For example, there's Matt Howard, who had this to say in the private Facebook group: "Ok, I took the plunge and bought. Justin Silva and Adam Southey, y'all aren't doing this justice. There's templates to download, step-by-step instructions, all kinds of goodies! It's not just watching videos of you two goofballs (no offense) and then trying to remember what was said and having to take my own notes. You've made it suuuper easy to build a career in land investing." Book a call to find out cost.