Rachel Rofe has been at it for a while now. She began selling online way back in the late nineties. In 2006, she was able to quit her job and do this internet thing full-time. She went on to build several companies to over a hundred employees. Since 2016, she has focused solely on her print on demand business. Designing T-shirts and coffee mugs and hats and hoodies and whatever else; listing them for sale on eBay, Etsy, Amazon; and, when an order comes in, a third party prints and ships the product; Rachel pockets the margin.
Rachel Rofe has written a number of short books on topics such as motivation, productivity, and empowerment. Most of them appear to be Kindle edition books. Don't Get Sucked In To Bad News is one example. It was listed on Amazon in 2018. It has just six reviews. However, all of them are a perfect five stars. Rachel claims to have been featured in Entrepreneur, Woman's World, Fox News, and CNN.
When I searched in Google, I couldn't find any of the aforementioned articles. Just a link on her own personal blog about the Woman's World story, which led to one of those old school, hype-y sales letters for a weight loss eBook she was promoting through ClickBank. Perhaps that is where she cut her teeth on copywriting. From the minute I first reviewed her Low-Hanging Ecom course, I was raving about her masterful marketing.
Rachel Rofe used to host a podcast called A Better Life, With Rachel Rofe. There she interviewed guests and offered practical personal development tips for an amazing life and a business to go with it. Her last episode was published in August of 2016. That part seems to line up with her pivoting to print on demand. Today, all of her effort goes towards creating new ads and funnels to recruit new members into her course.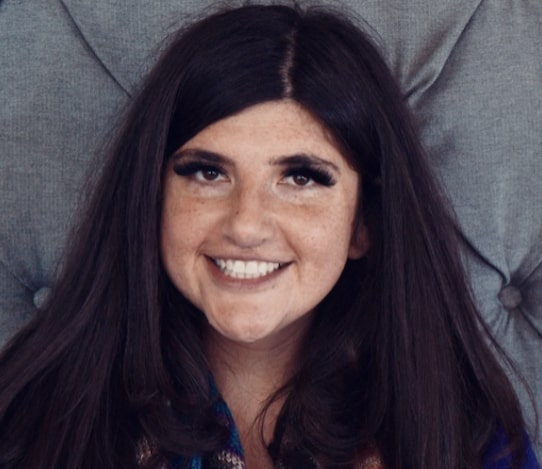 What are some other fun facts about Rachel Rofe? She once raised fifty K for a charity in under ten hours. Another nonprofit dedicated a TV show to her after she helped them raise money. She helped her mom quit her second job by hiring her to help with her online business. She joined Toastmasters back in the day to conquer her fear of public speaking. During her first speech, she cried. She went on to win the "Best Speaker" award multiple times.
What else? She's apparently into energy healing. She has lost over a hundred pounds. One time, she ran slash walked more than a full marathon in a single day. She makes more than ten grand a month in passive income from affiliate marketing. I'm guessing she earns commissions when she refers her students to product research tools and POD platforms. She constantly pushes the limits of her comfort zone. She's visited all fifty states. And more.
Question is, how much is Rachel "Renaissance Woman" Rofe worth these days? Well, only she would know her true net worth. But based on the thousands of people she's putting into her two-thousand-dollar Low-Hanging System program, she's easily a multi-millionaire. A safe estimate would probably be five million. Maybe more. Who knows. Her story is fascinating though. Excited to see what she does next.