Tom Cruz—not the one who jumped up and down on Oprah's couch but the real estate guru—went from zero to over $500,000 per month in net cash flow using the Section 8 real estate program. Which is a federal program that pays the rent for low income families. Since Tom's the landlord, the rents get paid directly to him. It's guaranteed to be paid on the 1st of every month. This makes it recession-, pandemic- and future-proof. Read on for my review.
"During the 2020 pandemic, a lot of other investors weren't receiving rents," Tom says, "or their Airbnbs dried up and they couldn't pay the banks. Not me. I had my best year ever in 2020 and this is why. I've been investing in affordable housing since 2014. I've acquired hundreds of Section 8 rental units. I have trained 10 full-time property managers in Section 8 policies and how to effectively maximize guaranteed rents. I teach real estate investing to more than 1 million followers across Instagram, TikTok and Discord."
Tom believes Section 8 is the biggest real estate hack there is—an untapped goldmine that hardly anyone knows about. You can do what he calls Section 8 arbitrage, where you buy a property for a low price (say $55,000) and rent it for a high price (like say $1,300 a month). How's that even possible, right? It's 'cause Section 8 doesn't care what you paid for the house. All they care about is location and bedroom count. They even openly publish online what they're willing to pay for certain units in a given city.
But Tom knows what you're thinking: there's no properties that cheap in your area. Maybe not, but in the midwest and southeast there are. And that's all Tom did to get rich rich. He found these bargain properties and leveraged Section 8 to charge a lot more for rent than he would've gotten on the open market. Makes sense, I s'pose. It's not like the government's over there meticulously spending our tax dollars as efficiently as they can. Section8Formula.com teaches you how to capitalize off their laziness.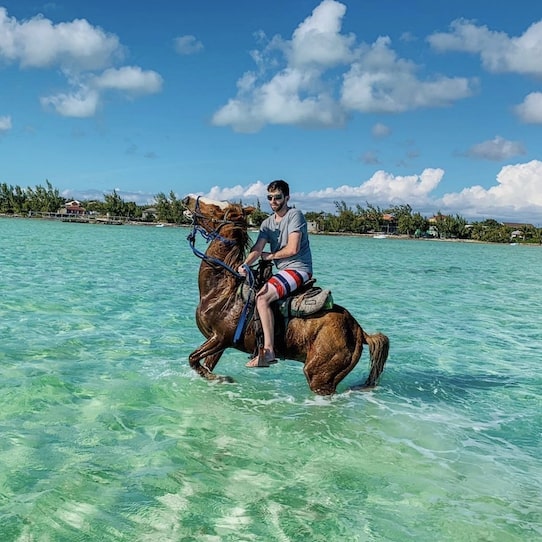 Compare it to more popular methods of real estate investing, Tom says. Wholesaling, flipping and BRRRR are all time consuming, soul sucking, and risky. And Airbnb is super expensive when you do it right. Section 8 investing can be done from anywhere in the world in less than three hours per week. Property management handles all the heavy lifting. You don't need any licenses or prior experience. You can get started with as little as $2,500 for a down payment. And you don't need good credit thanks to creative financing.
"The sooner you're not working for an hourly wage," Tom explains, "the sooner you can start enjoying life. Going on vacations, taking your family, friends, your spouse out to do exactly what you guys wanna do. And this is achieved through buying these properties and having them properly managed. It allows you to do what you're passionate about. For me, that's cars. I've got three Rolls-Royces, a Lamborghini, and I also have a Porsche GT3 RS. It took me 6–7 years to get here, but I could've done it in half the time had I had this course and coaching program."
Section 8 Secrets Coaching System is designed to take you from zero rentals to 50 or more in under a year. There's step-by-step hand holding to find discount properties, secure financing, get tenants and put property management in place. Tom will create a personalized rapid scaling plan for you. He'll assist with your business setup. There's a private Discord community of Section 8 investors you can network with, and more. What's it cost? You'll have to book a call to find out. It's interesting but I'm so spoiled with what I'm already doing—click below.